Additional Comments
This little gelding is literally dripping in cute! He has the sweetest head (complete with handsome "man
cheeks") and a compact athletic little build. He is a fantastic trail mount that goes wherever you point
him with no spook and no nonsense. Pistol is an honest and brave partner to take to Otter Creek!

While you certainly can't beat him as a trail mount, we can see this guy doing other things too. He is
very cow-bred and might just enjoy some weekend team penning or ranch sorting activities.... (read more) Pistol is
young, level-headed, willing, and steady under saddle.

What Pistol will not enjoy is going around and around and around the ring. He is exceedingly bored and
literally looks for ways to amuse himself (see video - he makes a whole host of faces, sucks on his bit,
and just wants to do something other than go in a circle). He does it but he clearly does not enjoy it.

If you like to hack out and maybe do some cowboy challenges and cow work, check this boy out! He is
very easy to get along with, sound and sane, and has no vices. He tacks up nicely and stands great for
mounting. (For sizing purposes, the riders in our video are 5'1" and 5'3") Come out and meet him in
person! There isn't a single photo that captures all of his cuteness!

Be sure to visit our website for many more photos!
Watch Adorable Cow-Bred Gelding Great Trail Horse! "Pistol"
Shipping Notes
Transport is always available
---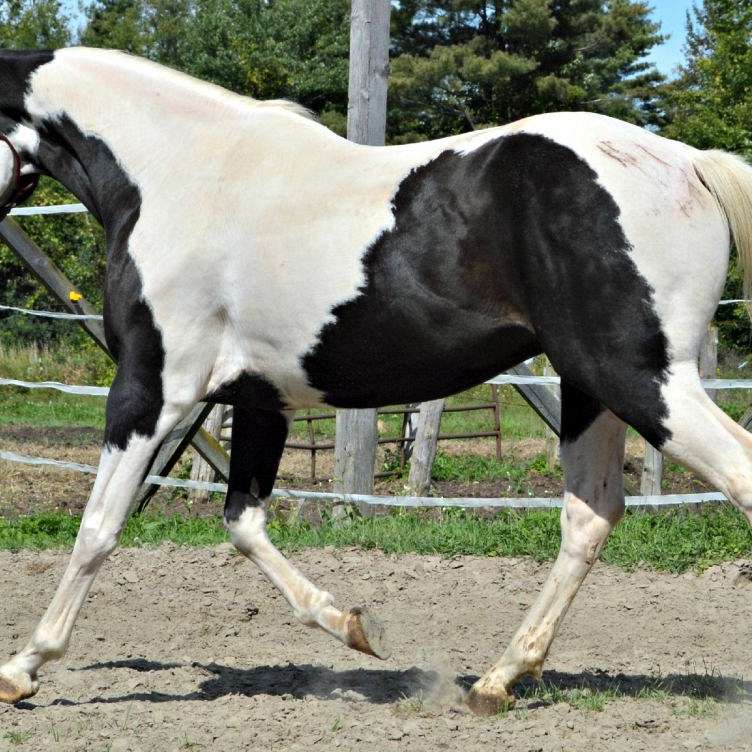 Red K Stable
Equine sales. Be sure to visit our website!