Additional Comments
There is just nothing to not love about this boy!!! What a sweetie he is and he is loaded with pretty,
talent, and an unbeatable pedigree to back it all up! "Rocky" is sired by Congress Champion "Vested Pine"
and out of a daughter of Leading Sire "Potential Investment" Check out his full pedigree!

There are no tricks to riding Rocky. He is honest and simple and an absolute natural at the lope. I will
wager that he was one of those foals that rocked back on his hocks and loped everywhere he went!... (read more) That
kind of movement only comes from nature! It is rocking chair smooth and a pleasure to ride. This gelding
is ready for the show pen now. He is solid at all three gaits with an immediate whoa. He backs,
sidepasses, and turns on his haunches. As a five year old, this boy is still considered a junior horse but
he has a good using neckrein already. Rocky needs to be out in front of the judges!

This horse is uncomplicated and sensible making him a nice choice for a 4Her in a lesson program that is
ready to really compete. Please watch his video. It was our first ride and I didn't school him in anything
- what you see is Rocky just as he is when you give him his head and let him go. During our ride we had
a guinea hen fight, a state trooper blasting his siren, and a barrage of bird-sized horse flies. He is a
VERY good boy! We will get new photos up soon - Mother Nature just isn't cooperating and we need sun!

Rocky is sound and sane with no vices. He is a friendly boy that thoroughly enjoys attention. His mane is
long and I personally would prefer it pulled short but I am leaving his mane as is so that his new owner
can decide. (Once it is gone, I can't put it back!!!)

He also has a fantastic personality! Rocky is friendly and people-loving. He is an ideal young person's best friend. He interacts and genuinely enjoys attention!
Watch "Rocky" 2008 AQHA Pleasure Gelding
Shipping Notes
Transport can be arranged Nationwide!
---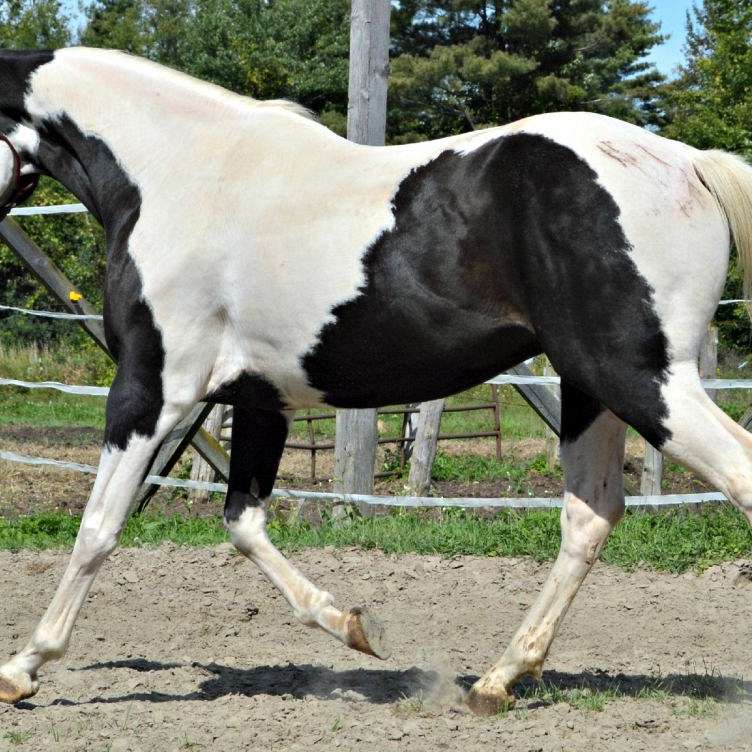 Red K Stable
Equine sales. Be sure to visit our website!