Additional Comments
There is nothing like owning the Right Horse 4 U!!! If a GAITED Gelding is what you are in the market for, you need to come give ODIE a try!!! ODIE is a coming 7 year old Bay Gelding who stands 15.1 hands. He is a Tennessee Walker, Fox Trotter, Quarter Horse & Thoroughbred CROSS. This horse has the mind set and handle that normally only years and years of experience can create! Your WHOLE Family can FINALLY RELAX and ENJOY THE RIDE! If you can sit on him, you can ride him!... (read more) NO SPOOK, NO BUCK, and NO BAD HABITS! No papers however he comes from PROVEN TOP OF THE LINE "FAMILY" SAFE HORSES. Breeder sold him as a Colt with the understanding that his new family would bring him back as a 2 year old to be broke to ride which they did. He spent more than a year with breeder/trainer where ground manners were mandatory! During his training he was ridden 1,000's and 1,000's of country miles, put through everything imaginable, worked cattle, was roped off of, pulled huge logs off him, crossed creeks, swam ponds, opened/closed gates, exposed to heavy wooded areas and traffic, ground tied, taught to neck rein/stop/back up....he was started right! After that year he returned to his family were for the last 5 years he was a women and her daughters Trail Horse! Family no longer has room for a horse in their life so they have asked me to help find him a new home were he will be loved, enjoyed and cared for. KID AND BEGINNER SAFE, 100% sound with no past or present health or soundness issues, sells with current coggins papers, currently standing on iron, healthy, easy keeper, eye pleasing build....FLAWLESS!! I know there are those of you who do a lot of Ranch work and can't help but think how wonderful it would be if you could find a horse with the ability and build you need when handling cattle that was also Gaited guaranteeing that "SMOOTH RIDE" you love,,, ODIE IS PERFECT! He has been roped off of in the pasture and is experienced when it comes to working cattle!!! Anything you dream of doing horseback will be accomplished with ODIE!! He is a once in a lifetime find and I guarantee once you meet and ride him you will fall in love!! Price is negotiable so feel free to make me an offer! When you are ready to make the last trip you will ever make in your search for THE RIGHT HORSE 4 U, call Stacy at 903-204-0767 or 903-667-4791. I am available anytime! Located in DeKalb TX 75559. PICS AND VIDEO AVAILABLE ON REQUEST!!
Shipping Notes
Shipping available at buyers expense! Call or email for shipping quote!
---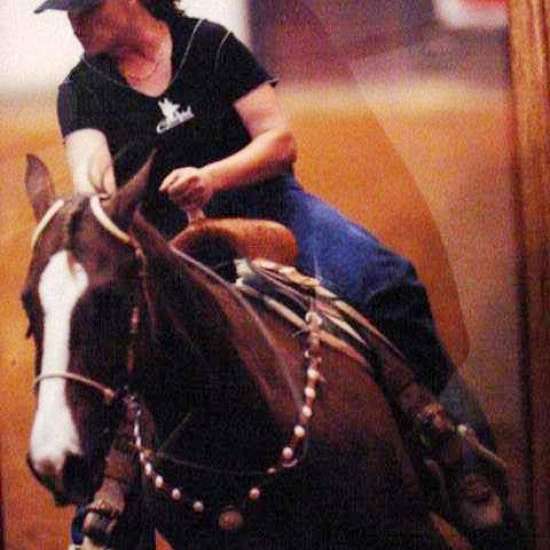 The Right Horse 4 U
I locate, buy, trade and sell a variety of Horses, Ponies, and Miniatures specializing in those that are Kid/Beginner SAFE and capable of making all of you or your little ones Horse Related Dreams Come True! I SELL HORSES "NOT" STORIES!!! I always have several to choose from. Call me anytime at 903-717-1823. Be sure and leave me a message with a number where you can be reached so I can call you back if I don't answer....... (read more) I WANT TO HELP YOU FIND EXACTLY WHAT YOU ARE LOOKING FOR!!! If I don't have the right horse 4 u, chances are I CAN FIND IT!! Located 2 1/2 hours East of Dallas off Interstate 30 in Omaha, Texas 75571 and available anytime!