Additional Comments
For anyone that does not know of A Tru Rolex, here's a brief summary. Ris Key Business' son, Strait from Texas, owned the rights to be called the all time leading open performance point earning stallion in APHA history up until his untimely death. Since then he has been passed in points by A Tru Rolex. Now Rolex is the all time leading open performance point earning stallion in APHA history. Similar disciplines for both stallions......heading, heeling, steer stopping, and working cow horse.... (read more)

A Tru Rolex has over 3,300 performance points with 3 Reserve World titles and is a 4x Congress Champion. A Tru Rolex is a 2004 2x APHA Reserve World Champion; Senior Amateur Heading & Senior Open Heeling and the 2000 APHA Reserve World Champion-Junior Amateur Heeling. He has 9 Superiors and #1 Honor Roll in 5 events.

Nice, sweet, friendly girl. Broke to ride. Very responsive and willing to learn.

UPDATE: September, 2012

bred to Colored Me Blue - 2012 bay roan tobiano colt. Stud prospect. $2250.

bred to grullo tobiano Ris Key/Peppy San Badger stallion. 2011 black tovero filly. homozygous. $1950.

Rebred to Colored Me Blue. Due May 3, 2013

Bay tobiano filly born in May. Homozygous tobiano. Nice, big filly with great markings.

Bred to our grullo homozygous tobiano Ris Key Business/Peppy San Badger cutting stallion for 2014. Foal will be either black or grulla and guaranteed homozygous tobiano with a 50% change of also homozygous for black.

Three in one package - $4000

5 panel test results - all negative.


---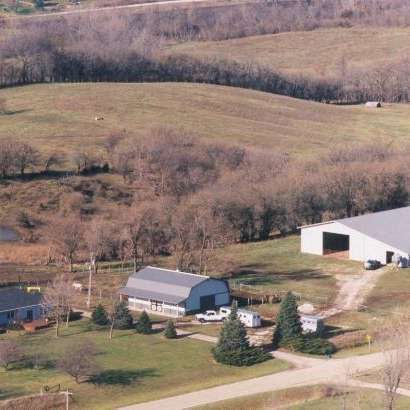 Diaman h Stables
Breeders of APHA and AQHA reiners, cutters, and working cow horses. Standing multiple world champion Ris Key Business - APHA b/w tobiano. (deceased 8/2012) Also in 2011 and 2012 - standing APHA bay roan tobiano son of Color Me Smart (o/o full sister to Peptoboomsmal) 2014 - Pepsis Color Master. Buckskin/dun (dunskin) tobiano stallion - double homozygous (tobiano/black) RR Riskymastrpiece, Doc Quixote, Ris Key Business, Pepsi Poco.... (read more) 5 panel testing as well as LWO done. All good. ;-) We have 200 acres of pasture for horses, all cross fenced into smaller pasture for monthly rotation during the grazing season. The pastures not being used for grazing are open for trail riding by our boarders. We have several paddocks (100 x 200) with run in sheds, as well as the standard stall boarding in the barn. Access to the 60 x 152 indoor riding arena is included in monthly board fees.