Additional Comments
PI is a 13 year old palomino gelding standing 15.1 hh. He has done it all. Been used as a heading/heeling horse, gone to the mountains many times, used in ranch rodeos and jackpots, done brandings, moved cows, used with another gelding as a team pulling a wagon or sleigh. This horse has been ridden by the young and old. PI is quiet, easy to handle, loads, trims, shoes easy. $9000 no trades.
Pedigree can be seen at http://www.allbreedpedigree.com/impressing+sonny
Please contact with questions or for more info.
---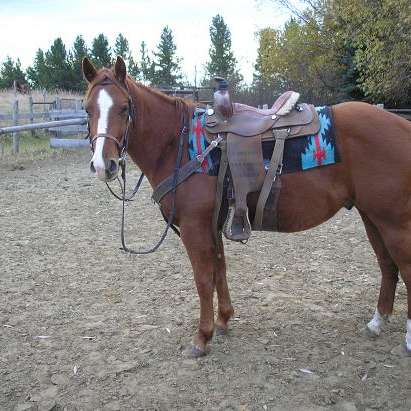 Erickson Outfit - Horse Sales
We specialize it training quiet, confident and reliable ranch horses. We work hard at developing a great horse that can be used in the arena, around the ranch or on the trails. Our horses are used as heading or heeling horse, as well as used for sorting and moving cattle and also in the mountains when we go on vacation. Just call or email to see if we have that horse that you are trying so hard to find. Call or email for more information.