Additional Comments
Lena is a 2 yr old filly that we purchased to drive with a mare identical to her. We have since sold her teammate and no longer have a match for her. Don't let the two black legs fool you, she has great quality and will show well in the halter classes. This photo is of her as a yearling, I will get current pictures soon. She is filling out well and is ready to be trained and taken whatever direction you choose. She comes from great hitch and halter bloodlines and would even make a great riding mare.... (read more) Lena is good with the vet and stands well for the farrier. We are looking for someone that can give her the attention she needs since now she is just on pasture with our yearling gelding. Lena has natural silky straight feather and is a dark bay. She will turn heads and would be a great addition to anyone's farm.

Feel free to call or text 219-393-0655 anytime.
---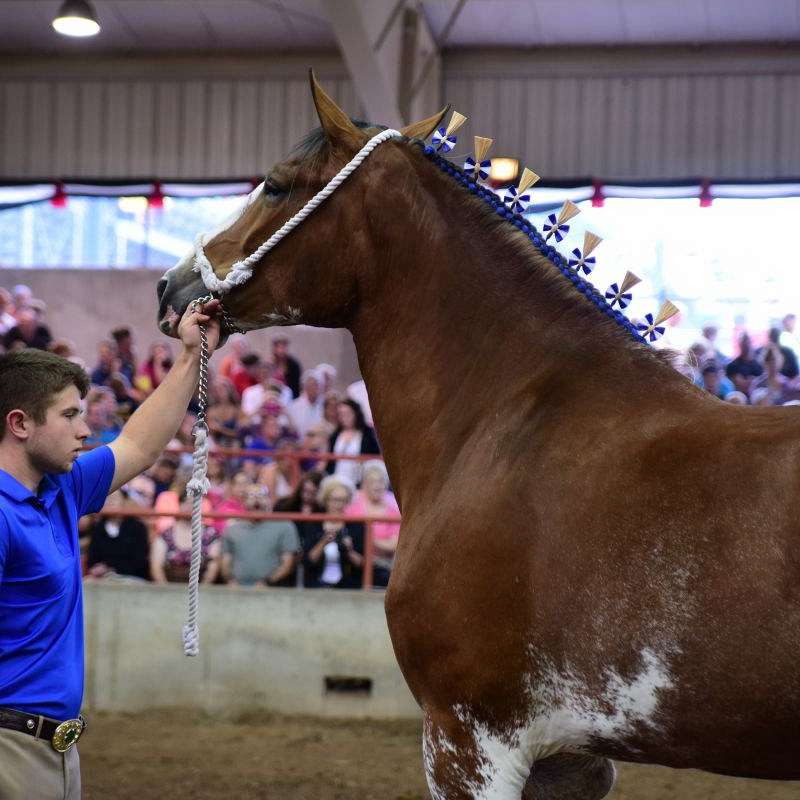 Sandy Acres Clydesdales
Sandy Acres Clydesdales, located just a few miles away from New Buffalo, Michigan and minutes off of both 80/90 and 94, we are in a central location in draft horse country. A prime location if you are an avid exhibitor being about 4 hours to most major shows and the Canadian boarder. Established in 2002, we have started breeding, training, and showing Clydesdales. Since 1997 we have been showing draft horses.... (read more) We stand at stud Freedom Royal Venture, a great calm stallion that has put many quality colts on the ground. Call us for your needs, if you need something not list we may be able to help you!