Additional Comments
NOT Registered. This little guy is just adorable and he is ready to have a person of his own. While he
is still "all boy" there is no reason that this guy can't quickly become a very nice 4H gelding (and he is
priced so that can happen!) Jerry is very easy to handle and has a great start in driving. He
harnesses up beautifully and, while not finished by any means, he goes along nicely enough. If anything,
he tends to the lazy side in harness.... (read more) I'm not worried about him ever running off with someone! Traffic
does not bother him and he has an adorable little road gait once you get him going.

In hand, Jerry is super cute with a comical little trot. We would love to see him in front of the judges
where he belongs!!! Be sure to visit our website for more photos!

One last thought - we happen to know where there is a little mare that matches this guy just about
perfectly. If you would like a strawberry roan team to show off, drop us a message and we'll put you
in touch with her owners!
Watch "Jerry" 4yo Mini Stallion 33" Tall Well Started Driving
Shipping Notes
Delivery is always available
---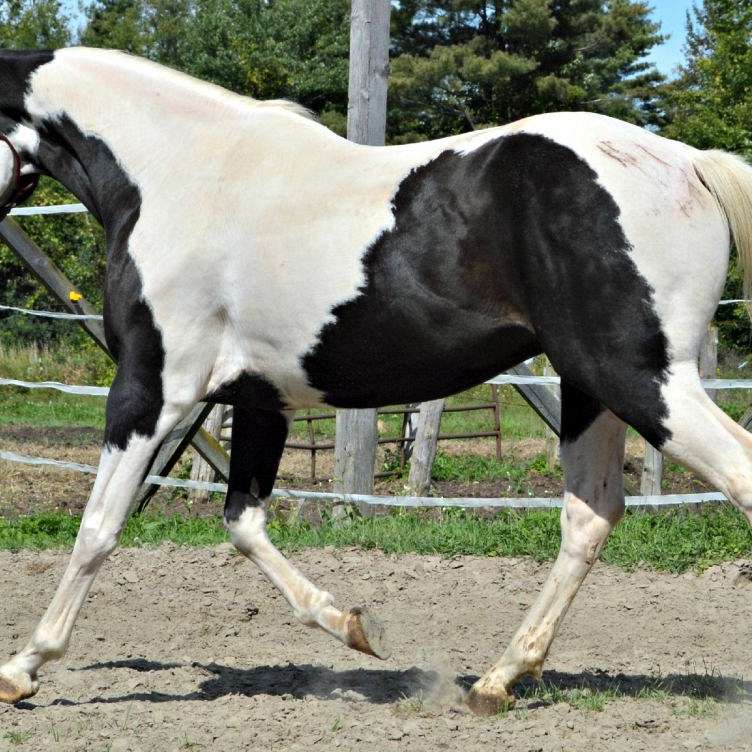 Red K Stable
Equine sales. Be sure to visit our website!