Additional Comments
Be sure to visit our website for MANY more photos!!!

I'm not sure if this guy is black or smokey black but either way, he is drop dead gorgeous! (Look at that TAIL!!!) This is a refined little guy that will turn heads wherever he goes! His name was Spot and we changed it to Elvis (it fits him better!) When we body clipped him, we figured out where the name Spot came from - he is covered in little dark spots!

Elvis clips, bathes, sprays, ties, cross ties, and is good with his feet.... (read more) He is fine boned with clean legs and a good bite. This guy is an adorable little mover and really needs to be out in front of the judges. He certainly qualifies for Pinto Horse Association papers! Elvis would also be a super 4H show mini!!!

Elvis has an excellent start in harness! He harnesses and hitches VERY quietly and is very easy to drive. He walks, trots, stops & stands, and turns beautifully. He is getting the hang of backing up but it isn't super pretty just yet! This boy does not shy off of anything and is traffic safe. He handles uneven terrain and uphill/downhill grades in the cart very nicely so some cross country and/or obstacle driving is also a potential direction for him.

While he is a little guy, Elvis does take a saddle and very small rider. He handled Trevor and his less than stellar balance like a trooper and was completely nonchalant about the giant black lab "helping" Trevor to ride.
Watch "Elvis" 3yo Grade Mini Gelding Drives + Rides FOR Sale
Shipping Notes
Transport can be arranged Nationwide!
---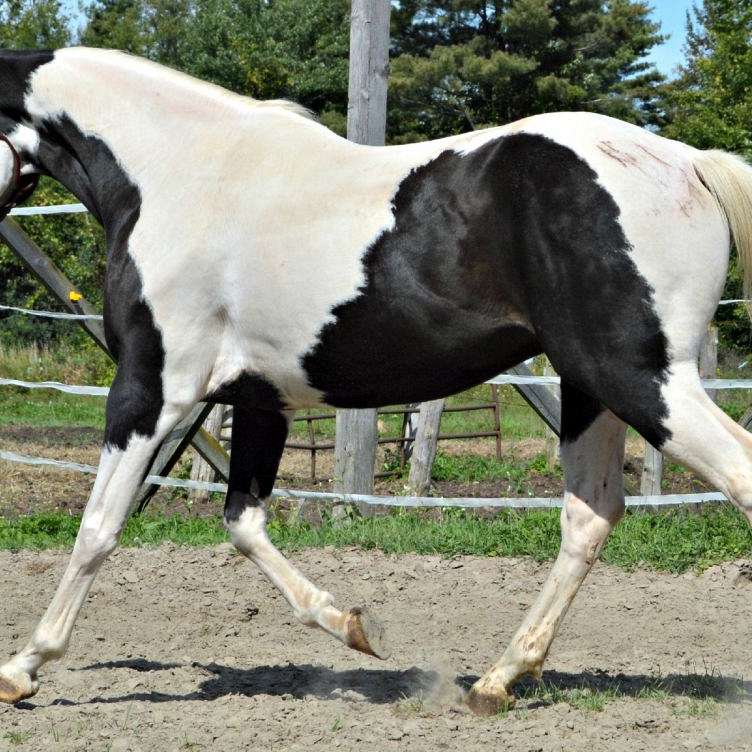 Red K Stable
Equine sales. Be sure to visit our website!