Additional Comments
POCO FLAMING FIRE aka BOB is a 9 year old Red Dun Gelding that stands 15.3 hands tall. He is registered with the American Quarter Horse Association out of Sire STARS ROLLICKIN FIRE (KING STARFIRE X DOMINOS DUSKY DELL) and Dam MAMMAS NOT HAPPY (FLAMING JET X OQUINNS LADY). Check out his 5 generation pedigree at allbreedpedigree.com by typing his name in the query box located in the upper left corner of the site page!!
I purchased BOB with intentions of starting and finishing him on barrels but I've had him about 6 months now and have walked the pattern on him several times and trotted the pattern a handful of times....... (read more) I know if worked consistently (getting on him once every couple of weeks is NOT going to get it done!) it would not take long at all to have him ready to haul but I just do not have the time. This is a NICE, NICE Gelding!! He is big, stout, good looking, the right age, flawless previous riding experience, he's smart, willing ..... PERFECT PROSPECT NO MATTER WHAT YOU WOULD LIKE TO DO WITH ONE!!! He spent time Ponying Thoroughbreds at the race track!!! I'm sure some of you might think "How hard can that be? You are just riding him and leading another horse...." A Pony Horse must be easy to manuever in all directions using just one hand on the rein (Must NECK REIN!), a super quick stop is a must and they have to be quick when responding to any and all speed-control ques! They must be able to tolerate another horse in "their space" and can not be agressive OR timid towards another horse. They must be sensible and SPOOK-PROOF! When I went out to ride BOB the first time his size and headset intimidated me enough that I only saddled and lunged him, when the previous owner called a couple of days later and asked how I was liking him I told him I had not been on him yet, he said "Stacy, We called him BOMBPROOF BOB!!! Saddle him up and ride him!!!" he also told me that when it came to Pony Horses there was not one safer that handled his job better than BOB!!! Needless to say I rode him that evening and instantly fell in love with him!! Previous owners son was working at the Feed Lots in South Texas....said the cost to board and feed the 3 to 4 horses he would use to do his job each day had become a burden so he had his dad send him BOB. Said BOB was able to go (work) all day long with more to give when the day was done!! He sent 3 of the four horses home and cut his cost in half! If you are a big man in need of a Ranch Horse that can handle working cattle all day long .... this is the Right Horse 4 U! Best part is he is broke enough for your inexperienced wife and beginner Kids can also ride him without you having to worry about their safety!! The only thing I can say negative about him is some days I can walk right up to him in the pasture but alot of times he is hard to catch. Previous owner NEVER had trouble catching him however he said his son did. I never try to catch him with a bucket of feed and that could be all it takes but I have several turned out together and have never had any luck catching one with a bucket of feed with others in the way. Bob listens and responds to voice and leg commands, does everything you ask of him as soon as he is asked, smooth mover, can ride him with any bit, a hackamore or even a halter and lead rope, he has good ground manners, stands to be saddled, stands for mount/dismount, NO SPOOK, NO BUCK, AND NO BAD HABITS, 100% sound with no past or present health or soundness issues, sells with brand new current coggins papers, current on all wormings, fat and healthy, stands for farrier, picks up feet with no problem (was told he has outstanding hooves and he does not seem to be tender footed), gets along fine with other horses, and they say he is super fast! No matter what you wish to do horseback, no matter the age and/or experience level of the rider, this is the horse that has the ability to take you as far as your horse related dreams take you!! For information or to schedule a time to come give him a try call Stacy at 903-204-0767 or 903-667-4791. I am available anytime and Bob will be For Sale unless something happens and I find that I will have a solid month or so available to get him running barrels and find it possible for me to put off a much needed surgery to replace my elbow!! In other words don't miss out on him if he sounds like exactly what you are looking for!!! Call Today!!!
Shipping Notes
Shipping available at buyers expense! Call or email for shipping quote!
---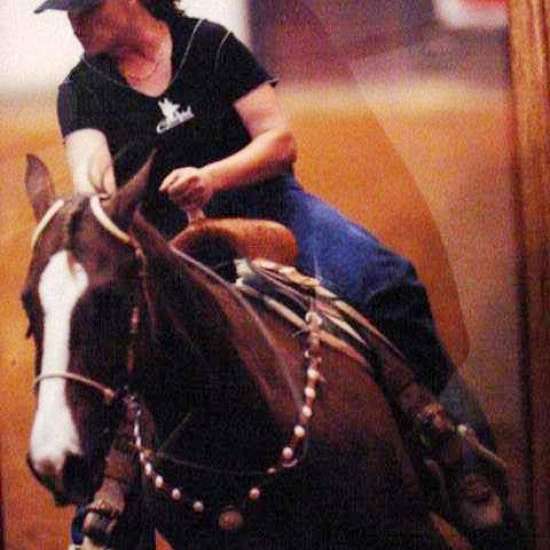 The Right Horse 4 U
I locate, buy, trade and sell a variety of Horses, Ponies, and Miniatures specializing in those that are Kid/Beginner SAFE and capable of making all of you or your little ones Horse Related Dreams Come True! I SELL HORSES "NOT" STORIES!!! I always have several to choose from. Call me anytime at 903-717-1823. Be sure and leave me a message with a number where you can be reached so I can call you back if I don't answer....... (read more) I WANT TO HELP YOU FIND EXACTLY WHAT YOU ARE LOOKING FOR!!! If I don't have the right horse 4 u, chances are I CAN FIND IT!! Located 2 1/2 hours East of Dallas off Interstate 30 in Omaha, Texas 75571 and available anytime!