Additional Comments
***NEW INFORMATION***JUST LEARNED THIS GELDING SPENT TIME AS A CALF ROPING HORSE AND WAS ALSO RIDDEN IN PLAYDAYS FOR ALL EVENTS!!!!

DODGE is a 14 year old grey Quarter Horse Gelding that is perfect for ANY child or adult and an ideal choice for anyone looking for a fun, enjoyable TRAIL RIDING horse!! He stands 14 hands which makes him easy to mount/dismount (THROW AWAY THE STEP STOOL/BUCKET!!) yet he is stout enough to carry a large rider!... (read more) Spent the first part of his life as a Calf Roping Horse in East Texas. Following eye injury he spent 3 years as a Playday horse for two little boys and is also an experienced Trail riding and Ranch horse!! This Gelding is perfect for any child or adult no matter their experience and/or riding ability! HE IS SAFE, EASY TO RIDE AND AS HONEST AS THEY COME! Handles like a dream!!! Neck reins, outstanding stop, backs up easy, very smooth mover, listens and responds like one should, stands to be saddled, mounted and for dismount, does what you ask when you ask, stands tied, stands for farrier and hoof cleaning, easy to load/haul, gets along great with other horses, easy keeper, he is sound and healthy with no maintenance issues and only one prior injury/health issue......Dodge is blind in his right eye (he is able to see shadows but that is all). Owners were never sure how he injured it since other than the color of the eyeball itself there was nothing to help them figure it out (no cuts, scratches, etc.). Once Dodge gets to know you and trusts you to be his right eye you will never know he can't see out of it!! You would also think earning that much trust would take longer than it does, but within 15 minutes of meeting Dodge, I rode him through thick trees, rough terrain, up and down hills, across water, and any place I wanted to go!!! Not once did he spook or show any signs of vision problems! He is very loving and a lot of fun to ride and be around!!! He is not a dead head or lazy yet he is laid back and quiet enough to make a rider feel SAFE!! Perfect choice for anyone looking for a horse they can enjoy and do everything they would like to do horseback!!! Trail Rides, Parades, Grand Enteries, Ranch Work, PLAYDAYS **HE IS EXPERIENCED IN ALL PLAYDAY EVENTS**, Shows or just spending time in the saddle! He has great hooves and did not seem to be bothered by walking on rocks and gravel barefoot...was not tender footed which means shoes are not needed so your farrier bill will cost alot less! Kids will LOVE HIM **DODGE LOVES KIDS!!** and so will your friends and neighbors! He is the ideal addition to any family! For information or to schedule a time to come give him a try call Stacy at 903-204-0767 or 903-667-4791. I am available anytime! Located in De Kalb TX 75559! Asking $3250, price is somewhat negotiable to the right home!
Shipping Notes
Shipping available at buyers expense! call or email for shipping quote!
---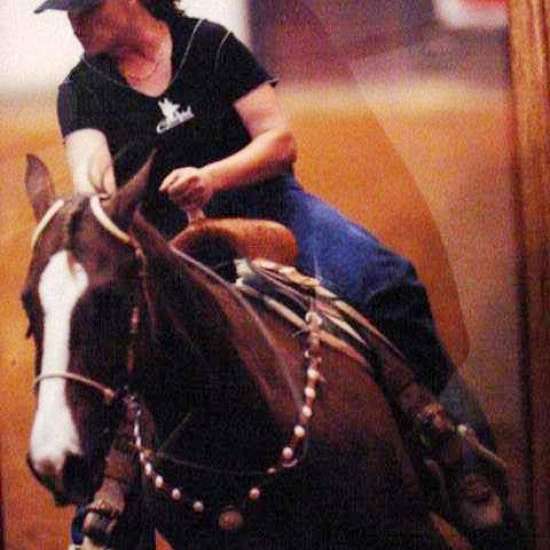 The Right Horse 4 U
I locate, buy, trade and sell a variety of Horses, Ponies, and Miniatures specializing in those that are Kid/Beginner SAFE and capable of making all of you or your little ones Horse Related Dreams Come True! I SELL HORSES "NOT" STORIES!!! I always have several to choose from. Call me anytime at 903-717-1823. Be sure and leave me a message with a number where you can be reached so I can call you back if I don't answer....... (read more) I WANT TO HELP YOU FIND EXACTLY WHAT YOU ARE LOOKING FOR!!! If I don't have the right horse 4 u, chances are I CAN FIND IT!! Located 2 1/2 hours East of Dallas off Interstate 30 in Omaha, Texas 75571 and available anytime!