Additional Comments
SPLASH is a 12 year old Welsh KID PONY Mare that stands 12 hands (48 inches) tall. IF YOU ARE CURRENTLY SEARCHING FOR THAT PERFECT "KID PONY" FOR YOUR CHILDREN OR GRANDCHILDREN.....SPLASH IS NOT ONE TO PASS UP!!! She is very well built and stout enough for even a small adult, NEVER difficult to catch....she comes to YOU soon as she sees you, easy to handle and LOVES to be brushed and pampered, and I promise you will never own one that is easier to load and haul....... (read more) SHE LOVES TO LOAD UP AND GO!!
I've been busy and just recently found time to spend getting to know this little Mare and I can tell you the more I am around her the more I like her!!! She is very willing to please and goes out of her way to prove it! I can tell you that she was raised by a Grandad for his 2 Grandaughters. The two girls spent alot of time with her as a filly and Grandad started leading them around on her as a 2 year old (girls were 3 and 5). Splash was started and trained RIGHT!! By the time she turned 3 the girls could ride her without being led and did for the next 8 years! I was told that seeing one or both girls riding this pony down the side of a busy highway in their little hometown was nothing unusual! She neck reins really well, has a super nice stop, backs up easy, listens and responds to voice commands, responds to leg pressure, NO SPOOK, NO BUCK AND NO BAD HABITS!!! I have also noticed she seems to have a "BABYSITTER" side to her.....what I mean by that is she is very good at judging the ability/experience level of whoever is on her back! Not a quality that is always easy to find but certainly one you will want and appreciate when looking for a PONY your little one can learn to ride off of!! She is perfect for a childs 1st pony and also one that will save you money in the long run because she is a perfect size for them to ride for several years! Will also be one that will adjust to different riders with different abilities! I am not sure if she was ever used for Playdays (Barrels, Poles, Speed Events) but I do know she handles well enough for a child to ride for any/all events! I had a 7 year old boy jump on her bareback with a halter and lead rope and walk/trot her through the barrel pattern....she did everything he asked her to do and no one could tell from watching them if she was patterned on barrels or not!!! Trail Rides, Parades, Grand Enteries......not only would she be perfect......SHE WILL LOVE IT!!! Very Happy, well adjusted little mare that has never been mistreated!! She is 100% sound with no past or present health or soundness issues, sells with recent/current Coggins Papers and was recently wormed with Equimax. Easy keeper and is currently pastured with 2 Welsh Ponies, Quarter Horse Colt, and 4 Miniatures....she gets along great with all of them! She is not currently registered however, from what I have read she could be registered with PONIES OF AMERICA (POA) and application/information to do so (if interested) will be provided to buyer. She is great for farrier and will let even a child pick up/clean all four hooves! I know some of you are wondering why her previous, life long owners sold her......I was told that the grandaughters and their parents moved 1000's of miles away, a month later the Grandmother passed away leaving just the grandad. He decided there was no reason to keep SPLASH since the girls were so far away so we bought her days before he sold his place and moved to a nursing home. I sell horses, ponies and miniatures and specialize in ones that are KID and BEGINNER SAFE and Splash is all of that and then some! SPLASH is just 12 years old which means she has plenty of time left to raise a few more little ones!! I plan to see to it she gets to do just that!! Have several video clips of her ridden by a 4 year old and 5 year old. She was the first horse both girls ever rode by themselves and she did excellent!! Asking price is $2200. PRICE IS NEGOTIABLE so feel free to MAKE ME AN OFFER!!!! LOVING, LIFE LONG HOME WITH LITTLE ONES TO LOVE AND DAILY ATTENTION A MUST!! Don't miss out on this once in a lifetime find! For information or to schedule a time to come give her a try call Stacy at 903-204-0767 or 903-667-4791. I am available anytime! Located in DeKalb TX 75559. Additional pics/video available on request!
Shipping Notes
Shipping available at buyers expense! Call or email for shipping quote!
---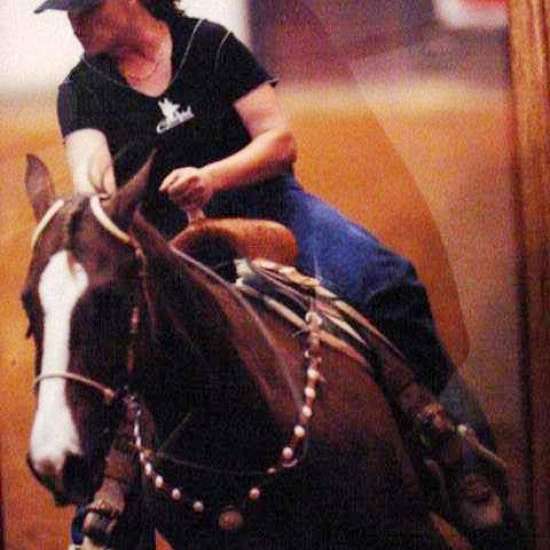 The Right Horse 4 U
I locate, buy, trade and sell a variety of Horses, Ponies, and Miniatures specializing in those that are Kid/Beginner SAFE and capable of making all of you or your little ones Horse Related Dreams Come True! I SELL HORSES "NOT" STORIES!!! I always have several to choose from. Call me anytime at 903-717-1823. Be sure and leave me a message with a number where you can be reached so I can call you back if I don't answer....... (read more) I WANT TO HELP YOU FIND EXACTLY WHAT YOU ARE LOOKING FOR!!! If I don't have the right horse 4 u, chances are I CAN FIND IT!! Located 2 1/2 hours East of Dallas off Interstate 30 in Omaha, Texas 75571 and available anytime!