Additional Comments
Stetson is a pretty easy to get along with guy all the way around. This is a quiet gelding that has done a good deal of trail riding. He has a shoe on every foot and goes where you point him, including through water. He's not hard to look at either! Stetson is not spooky or looky and willingly goes out alone or with other horses. He has a very nice walk/jog/lope and a decent neck rein (he does need a 2nd hand reminder in tight turns but generally, one hand is sufficient).... (read more)

Stetson isn't super familiar with ring work but he is a good sport about going around. He's working on loping in our small ring as you will see in the video. He is much more accustomed to loping out in the open!

If you are a trail rider looking for a steady yet flashy mount, check this guy out. He has just the right amount of chrome and is very nicely put together. He is rather user-friendly as he isn't super sensitive to subtle cues. In other words, if you accidentally bump him with a leg he isn't going to respond with lightening-quick reflexes!!! :) He is forgiving of rider mistakes and just goes along. An advanced beginner will be fine with him.

Stetson is good in electric and gets along well with other horses. He has nice stall manners and ties, cross ties, bathes, trailers, longes, and tacks up quietly. This friendly guy is a super trail horse that would look really nice riding at Otter Creek this season! Be sure to visit our website for many more photos!
Watch Stetson 7yo Grade QH Gelding FOR Sale
Shipping Notes
Transport is always available
---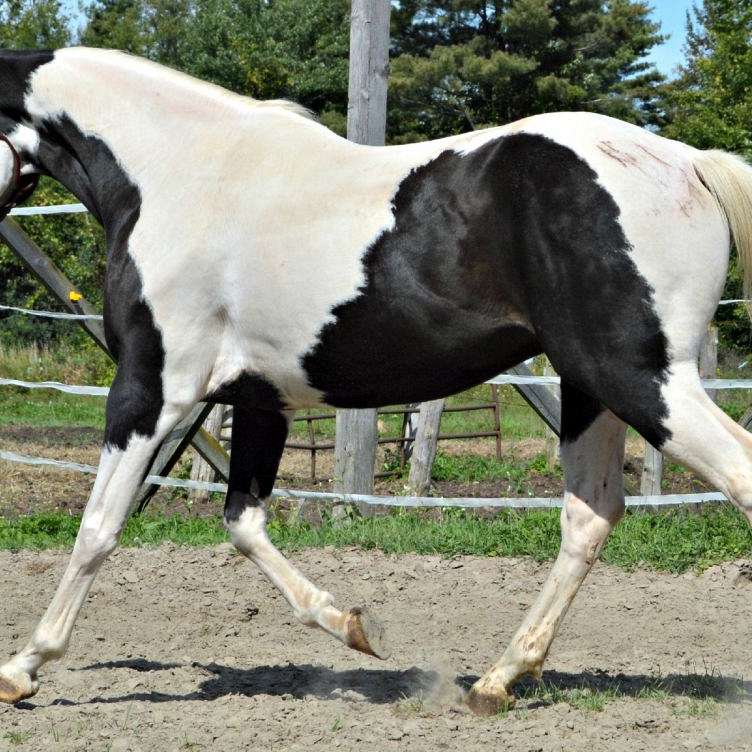 Red K Stable
Equine sales. Be sure to visit our website!