Additional Comments
'03 Beautiful and smooth Chocolate with Flaxen Mane and Tail Double Registered RMHA/KMSHA Mare. Choco Dock Granddaughter. She is a perfect built example of the natural gaited and most desirable color to the breed. She has no allergies to bugs, so her coat and mane and tail are perfect all year round. No extra care needed. Barefoot with very well shaped hooves. Gentle and has lots of hours trail riding. She does not have to be ridden every day to get the same smooth ride.... (read more) Diana is not a hard horse to ride or handle. Great ground manners. Gets along with other horses. Soft mouth with great breaks. Canter both leads, as well as a flat foot walk and many smooth speeds of the rack. Check out the new video. She is a great horse and a deal for someone looking for a good moving horse that could be a perfect brood mare also.
Watch Beautiful Choc w/Flax Mane and Tail for Sale
---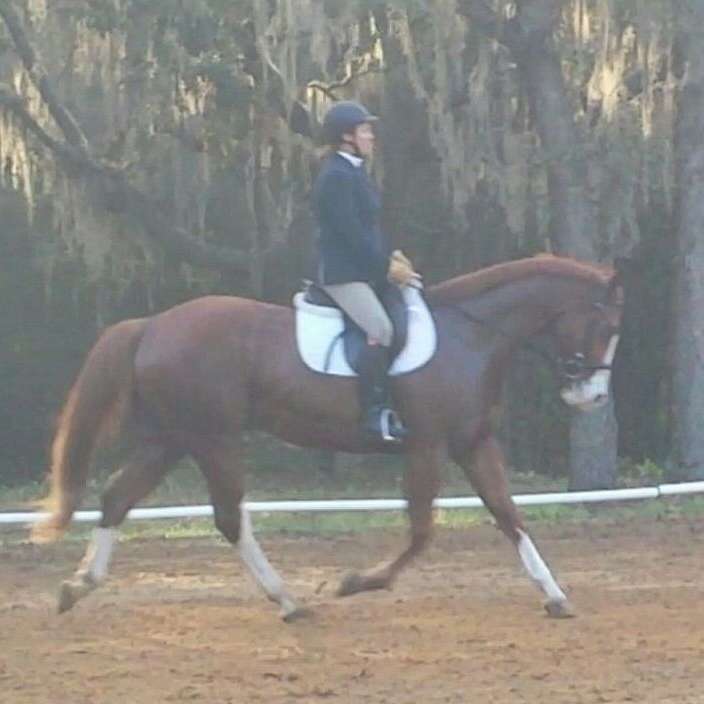 Glover's Stables Equestrian Center
Glover's is a family owned and operated farm that has been around and is highly recommended for our training that works for all walks of life: Show, trail, fun, obstacles, field trials. We have extensive experience in training and teaching others how to understand horses and their gaits of many different disciplines and breeds. Many in the State of Florida have benefited from our help with either training for them, lessons or selling them the perfect horse.... (read more) Let our family welcome you to the incredible world of horses. We love them and promote that love to all others.