Additional Comments
sire tested negative for 5 panel test!!!
this price is for a gelding conract, must geld and papers will be conveyed at that time. done by a licensed vet.

Herda, HYPP, GBED, PSSM1 and MH

sire side pedigree: A Tru Rolex, Shots Flying Spark and QT Poco Streke!!!

Dams side:
1998 APHA World Champion Tobiano Color
1 ROM (Heading) , APHA Performance Points (Heading, Heeling, Steer Stopping)
Bottom of the pedigree has Moon Lark, Top Moon and Rocket Wrangler, This colt should be able to do perform!... (read more)

This colt has so much potential, can go in most any direction from performance halter to roping. Super markings, big bones, is muscled all over built like a tank. Pictures here 60 days old. Size and weight mature prediction 15 hands. Colt is not homozgous, carries one red gene.
http://www.allbreedpedigree.com/cheifrosiecolt013
shedding now, he is black. tested negative for lwo.

super show horse/gelding or stallion. REady in august. Deposit will hold for a few weeks, no board charge payoff at pick up. email or call for details. price reduced for gelding contract. great show potential. $300 more for stud prospect, contract will be done for gelding clause no papers until gelded. weaned and halters, will be leading and dewormed etc.

Shipping Notes
all exams welcome at buyers expense as well as shipping and related charges. Coggins and health cert will be provided by travel time. more pictures available on request. weaned and ready this is his cash price, reduced from $1600.00
---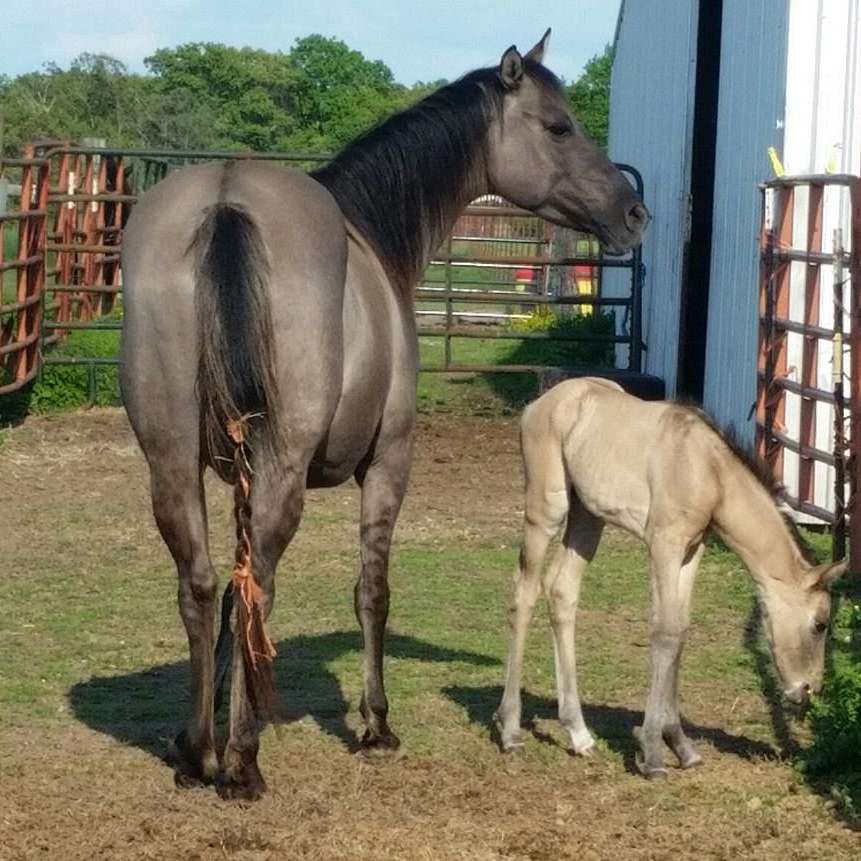 Chambers Springs Stables
Producing performance paints and quarter horses with color, class and style. Palomino, buckskins, blacks, roans, grulla, duns and more. We have some very nice prospects with excellent bloodlines at most anytime, foals, and package deals also.