Additional Comments
**SOLD** 16yr old Red Roan Miniature mare. I have owned this mare over 3yrs. She was my daughter 1st birthday present. I really hate to sell her, but my daughter has moved on to a bigger horse now and Dolly doesn't get messed with as much as she used to. She is safe and sound and no bad habits... My daughter has done everything with this little mare for over 3yrs, like putting her feet on the stand for the farrier, loading and unloading her, bathing her, brushing her, leading her, spoiling her and riding her.... (read more) My Daughter now says she is a big girl and her pony is for a little girl. I would keep her for my 2yr old, but he has no interest in her for more than maybe 10 minutes. He is more into the cows and doesn't really like to ride that much. I would love to see Dolly go to another family with little kids that will love and spoil her like my kids have. She has been in parades, playdays and has been used for pony rides at church functions and things like that. She is totally safe! If there was a such thing as bombproof she would be as close as you would get to that. She knows how to walk, turn and stop off lead and will trot if really pushed hard, but would rather just walk.
Shipping Notes
Buyer Pays Shipping Costs
---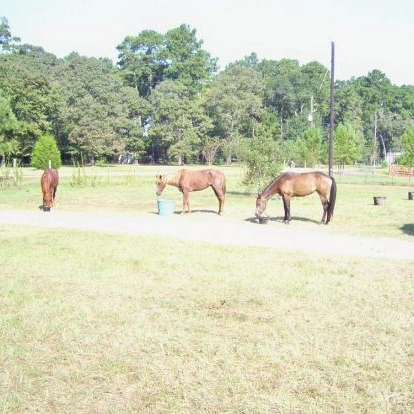 Twisted Wire Training Performance Horses
Riding Lessons For Kids Or Adults. - We Provide Beginner Lesson Horse - If You Want To Bring Your Own Horse That Is Fine Also - Its $40 An Hour Rescue Horses - We also take in rescue horses and have been rescuing horses sence 2000. We will usualy take any horse in need of help or if the owner just cant keep them any longer. The only horses I can not take at this time anymore are the horses ate up with cancer or the ones that can not rise off the ground on their own.