Additional Comments
WHAMMY is a Yearling Sorrel and White Paint Filly who stands 8.3 hands (35 inches) tall with blaze and white mane and tail. She is out of the Best little KID PONY Mare and KID PONY Stud we have ever owned! Will make some lucky child an outstanding mount in the future so if you are currently searching for that perfect PONY for your little one to grow up with WHAMMY could be THE RIGHT HORSE 4 U!!! She was given the name "Whammy" which is another word for "Surprise", because I was showing her Dam to a lady one afternoon when the Mare turned her head to the woman on her backs foot like she was thinking about nipping her....... (read more) found this to be very strange considering this mare was as broke as she could be and never did anything wrong. Passed it off as the woman being to heavy for her and the fact that she had been riding her for close to 20 minutes....however the woman decided not to buy her because of it. The following morning WHAMMY was born!!! We had no idea that she was exposed to our stud and due to foal!! This filly has been around people and had hands on her since she was born but we have not broke her to lead yet. If I know you are coming to look at her I will get her up and she will be halter broke, leading and standing tied before you get here! We are asking $750 however this price is somewhat negotiable so feel free to call and make me an offer! Current on wormings, 100% sound with no past or present health or soundness issues and ready for her new life long home! For information or to schedule a time to come take a look call Stacy at 903-717-1823 . I am located in DeKalb TX and available anytime!
Shipping Notes
Shipping available at buyers expense! Call or email for shipping qutoe!
---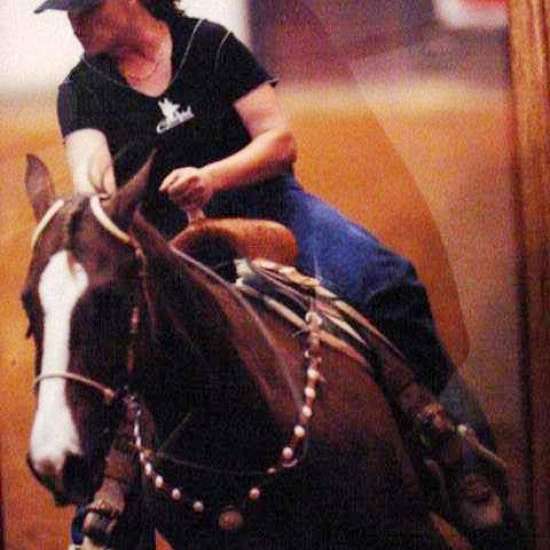 The Right Horse 4 U
I locate, buy, trade and sell a variety of Horses, Ponies, and Miniatures specializing in those that are Kid/Beginner SAFE and capable of making all of you or your little ones Horse Related Dreams Come True! I SELL HORSES "NOT" STORIES!!! I always have several to choose from. Call me anytime at 903-717-1823. Be sure and leave me a message with a number where you can be reached so I can call you back if I don't answer....... (read more) I WANT TO HELP YOU FIND EXACTLY WHAT YOU ARE LOOKING FOR!!! If I don't have the right horse 4 u, chances are I CAN FIND IT!! Located 2 1/2 hours East of Dallas off Interstate 30 in Omaha, Texas 75571 and available anytime!