Additional Comments
You will notice that Scrat doesn't quite look as fancy and pretty as the Hackneys that we typically bring home. Scrat's last home certainly didn't take very good care of him but we promise, this little guy is a true diamond in the rough!!! Troy spotted him and was drawn to those cute little devil ears of his! I am very glad that he did!!!

Scrat is an AWESOME little driving pony and is 100% traffic safe. He was raised Amish and is excellent on the road.... (read more) Scrat threw his front shoes so is currently barefoot in the front and shod behind. We have new shoes on order for him and will shoot a new video as soon as they are on so that everyone can see this boy REALLY step! Even without them he has a ton of natural action! If you are looking for a pony to take out and enjoy on the country roads, check him out! Scrat is super easy to drive and very responsive. He has excellent brakes and if he thinks you said "whoa" he stops instantly. He isn't hot in harness and is content to walk and trot leisurely. When you ask him for a little more, he will deliver but he will come right back down to a walk the moment you ask.

As soon as the weather allows, we are going to give Scrat a much needed bath as he was literally caked in filth when we bought him. Until then, we will just keep brushing him and getting that crud off (and he has learned to thoroughly enjoy his grooming time!) He is (as you can see) a good bit underweight and we can say it is not from lack of an appetite but rather, a lack of food and consistent water. He has already "rehydrated" and filled in considerably just from having free access to water! He has been dewormed and had his teeth checked. He now enjoys 24/7 quality hay and never misses a drop of his grain! We predict he will be unrecognizable in short time!!!

If you've always wanted a Hackney Pony without a big price tag, here he is. I know he doesn't look terribly impressive at the moment but he will!

And, finally, a word about his name. I don't know what his name used to be but, in light of the care that he clearly did not enjoy at his last home, I think he should have an entirely new name. You may be familiar with the squirrel character in the "Ice Age" movies. His name is Scrat. This little guy has big eyes like Scrat and, at the moment, is a bit gangly like him as well! That is how Scrat got his unusual name!
Shipping Notes
Transport is always available
---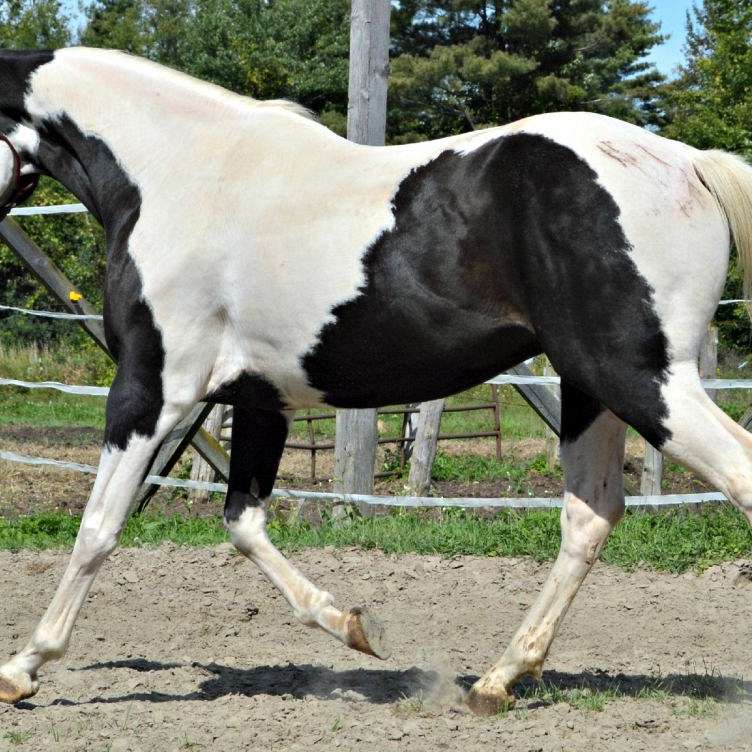 Red K Stable
Equine sales. Be sure to visit our website!