Additional Comments
When I got Eddie out to get ready for his photos, I had every intention of trimming a
bridle path and clipping up his neckline to even out where he rubbed his hair off on the
manger. However, once I got him in the cross ties and started playing with him, I changed
my mind on neatening up his mane - it just fits him! So, here is Eddie just the way he is,
wild mini mane and all! I think it gives him charm! (see ALL of his photos on our website!!!... (read more) )

This is one cute little dude that is going to be some kind of fancy when he is shed out and
slick! Eddie is just a beautiful little guy that is ready to start a career! His 4yo teeth are
just starting to come in. This guy is a true baby and hasn't been exposed to much. He is
very inquisitive and if you look closely, you can just about see his eyes twinkle......not that
he would be mischievous or anything!!! :)

Eddie ties, cross ties, picks up his feet, and walks/trots in hand very nicely. We are going
to introduce him to harness & bitting and will continue until he is sold.

This is a fancy little gelding that would look smashing as a driving mini! He has a cute trot
and tons of expression! Because Eddie is young and hasn't been exposed to lots of
commotion yet, we do not recommend him for small children or the novice owner.
Youngsters + novice owners = bad plan! An experienced teenager or adult will have a lot of
fun with him and have one awfully fancy driving companion when he is all finished up!

We do accept all major credit cards as well as Paypal!
Shipping Notes
Shipping is available
---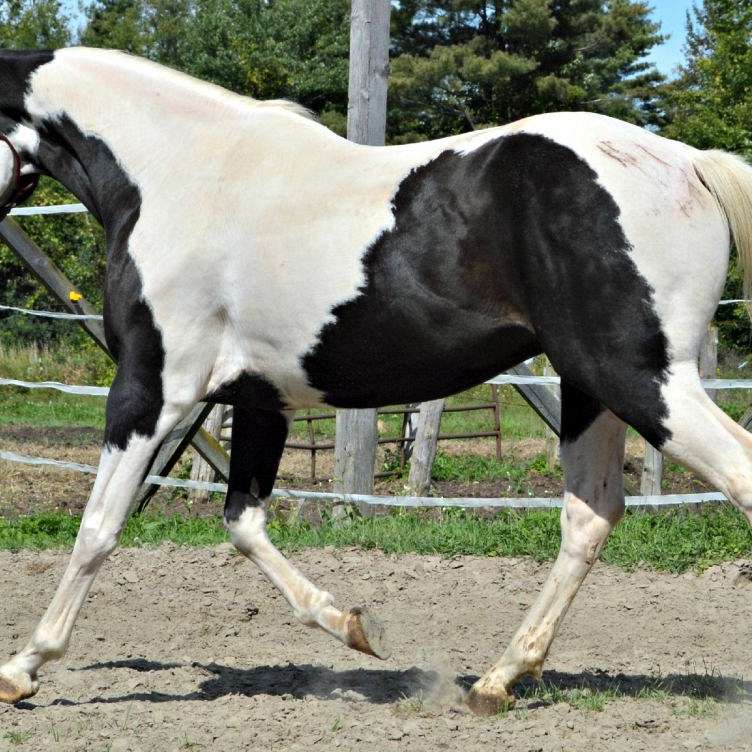 Red K Stable
Equine sales. Be sure to visit our website!