Additional Comments
Rescued these ponies from possibly going to slaughter with hopes to train them, but I won't have enough time.
I would really like to find these ponies a good home where somebody will work work with them.

The first pony is a little ex amish bay Hackney gelding. (HotRod) He is sweet, but very hot under saddle and is NOT beginner/timid rider safe. He has never reared or bucked with me but will sometimes refuse to leave home until he knows he really has to.... (read more) I rode him down the roads with other horses & alone. He was not afraid of school bus's, cars or dogs. He doesn't give you much problem once he is going. I have harnessed him up as well and believe him to be very well trained to drive, but my harness is very old so I didn't hook him up. He isn't at all concerned about the cart being dragged behind him so should be fine Easy to catch with some grain.

The second pony is Laredo. He is a sorrel pinto gelding with a bad past. He is very timid of new people, but has gotten a little better with gentle handling. I believe somebody has been mean to him. He is not broke to ride. Just needs somebody to love on him right now. Easy to catch with some grain.

The third pony (Rocket) has been my favorite since we got them. He is very flashy & high stepping... would make an awesome show pony with training. He is not broke to ride or drive, but could easily be. Very friendly & easy to handle, but not little kid safe. I have been on his back & lead around. He doesn't know anything, but doesn't mind me up there either. .

Good home is a must. No meat or auction buyers. Hate to let them go, but too many horses & not enough time. More pictures available.
---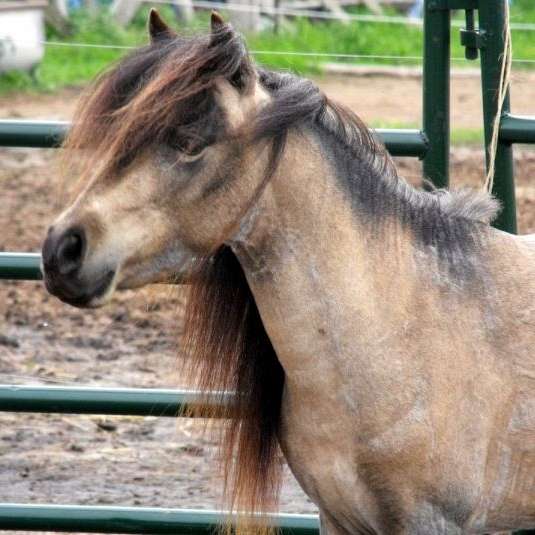 Lil Outlaw Farm
Lil Outlaw Farm is home of Burning Daylight Outlaw Style & Blue Ice Supreme Arrogance