Additional Comments
For sale: Started under saddle coming 3yr old QH/ARAB Gelding.
SUPER SMART< ATHLETIC< QUICK< AND SOUND!
He's out of my mare I've owned for about 15 years..
He has been around Dogs, chickens, ground work, good with feet, hauling and saddling. He is a smaller horse about 13.2-13.3 hands right now but his mom didn't mature til she was 4. She was 14.1 the sire is 15.2..
He is like his mom but strong and good legs, strong feet!... (read more) Gonna be a great youth Highschool rodeo horse, Show horse, gaming horse, or even working cow horse his mother an father both loved cows, and worked cattle! He is currently being started and price will go up with training..he is bred really well I know the parents and bloodlines. Dont miss out on your next Champion!.. Email for more pictures of sire, dam and Rodeo! His Mother did High school rodeo and got 3rd in state, she was a heck I've even ridden and Ive ridden quite a few, she was fearless up down through anything! She was one of the GOOD Arabians, she is a trick horse as well. he took over after her and has her smarts and athletic ability! His sire is a *Strait Command* hes by Quiksil Command his sire has Bueno Chex,SIX CHICK, GIN ECHOLS, TANQUERY GIN, on his papers.. His Dam came from a big Showing Arabian farm her sire was an undefeated WP show horse.
$500 Price will go up with training.
---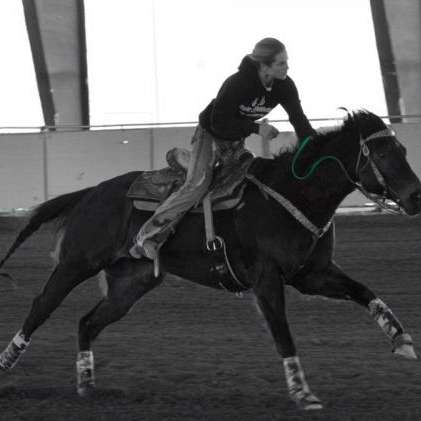 Buckmark Ranch
Honest, reliable, and safe horses. Horses sold all have permanent home's. I have good references if needed. :) God bless.