Additional Comments
Jake 6-7yo Grade Bay Roan POA Gelding 42" tall

Broke to drive! Video Link: Watch Jake - 6-7 yo Grade POA Gelding - FOR Sale

While his photos are cute, they still don't quite capture how handsome this little guy is. I don't have a pony collar big enough to fit that neck of his! Jake is built like a logging horse who was miniaturized! He is a strong and solidly built boy with an adorable face and cute little fox ears. He is not super impressed with the North Country snow but he is being a good sport!!... (read more)

Jake was raised Amish. He was driven roadside and also used in pony pulls. When harnessed and not hitched, this guy is ready to pull and dances in place with every muscle ready to work. He doesn't pull on the reins - he's just ready to move some weight. This pony does know the difference between pulling and being hitched in a cart. He is very easy to hitch and the moment he feels the cart shafts, he stands perfectly still to hook. In cart, Jake is fancy, fancy, fancy! He arches his neck and just struts. He is brave and goes through or over whatever you point him at be it water, snow, mud, or big bumps. He is traffic safe. This pony moves along at a good clip and is very responsive on the lines. He stops, backs, and turns nicely.

Because Jake was used in the pulls, we do not currently recommend him for a beginner or a timid person. He is a lot of pony and quite easy to control but just too much for a beginner as he stands today. He is a very good boy and a lot of fun for the confident driver!

Jake is neat as a pin in his stall and easy to catch. He is cautious of new people but quickly won over with scratching. He is super easy to harness up and a very good boy to handle in general.

We do accept all major credit cards as well as Paypal!
Shipping Notes
Transport can always be arranged!
---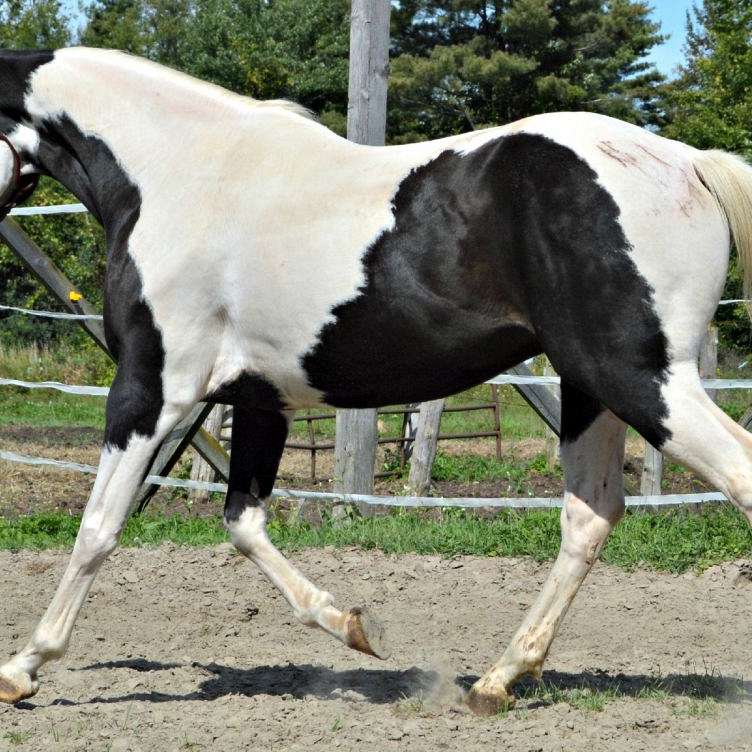 Red K Stable
Equine sales. Be sure to visit our website!