Additional Comments
Northup Farms N V Me - Barn name "Pepper"

Pepper is 2006 ASPC Foundation Certified Shetland Pony Gelding and stands 41" tall.
(Graham's Little Joker X SMHC's Freedom's Dancer)

Full Pedigree Link: http://www.allbreedpedigree.com/northup+farms+n+v+me

Video Link: Watch Northup Farms N V Me - FOR Sale

This is a super broke little gelding! Pepper is very responsive in harness and would do quite well in obstacle driving.... (read more) He is light on the lines and has an excellent whoa, back up, and pivot in both directions. Pepper harnesses up & hitches quietly. One person can hitch him without difficulty and no header is required. He walks off flat footed and smooth when asked to step out. Pepper is traffic safe and sound. He has an easy way of going but if you would like him to step it up and move out he is happy to oblige - just give him a cluck!!!

Pepper has a great little personality and is quite the treat hound but not at all nippy. He is easy to catch, has excellent ground manners, and no vices. He gets along well with other ponies and is quite the comedian when turned out with the pony group. This pony is good in a tie stall or a box stall and trailers beautifully. Pepper is barefoot with good feet and clean legs.

This pony is beginner suitable. He will not intimidate a timid or new person on the lines. The more experienced driver will appreciate the finer points of Pepper's training. He is a well-bred little guy and very easy on the eyes!!!
Shipping Notes
Transport can always be arranged!
---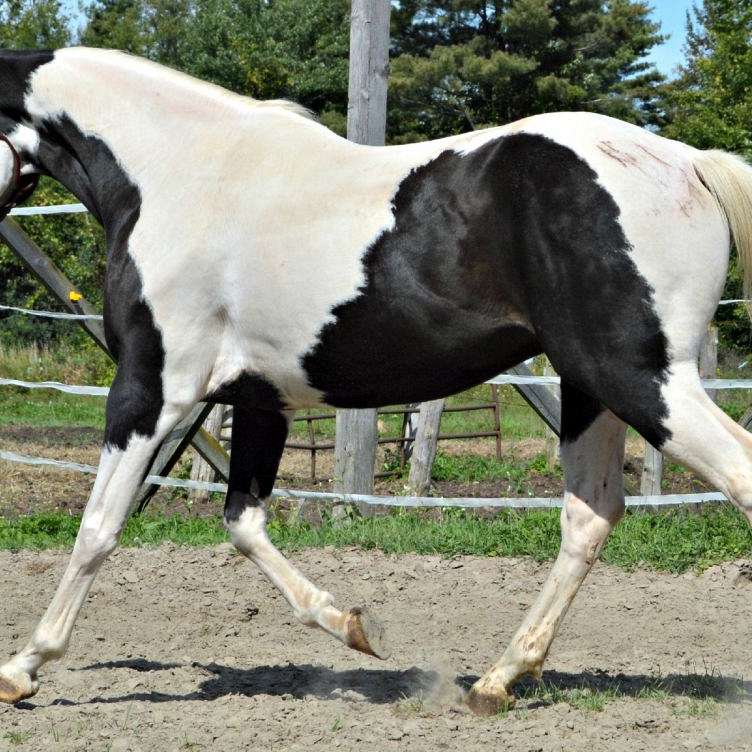 Red K Stable
Equine sales. Be sure to visit our website!