Additional Comments
"Crackers" is a 6 yr old grade sorrel tobiano gelding and stands 38" tall. He is very nicely broke to drive and broke to ride as well. Crackers is not registered but certainly qualifies for Pinto papers if his new owner so desires!

Video at liberty and in harness: Watch Crackers - 6yo Gelding FOR Sale

Crackers is VERY easy on the eyes! This guy has hair to spare with an incredible mane and tail as well as leg feathers that catch the breeze with his snappy trot!... (read more) His personality is that of a comedian - he makes you laugh just standing there! Crackers is an easy keeper and is just about as wide as he is tall. That does not deter him for seeking out every blade of hay that he can find when he is turned out or in his stall (see video).

This gelding has excellent manners and is child suitable to handle. He is quiet and very friendly but not at all pushy. Sound, sane, no vices of any kind. He gets along well in a herd and genuinely enjoys romping with the other ponies. He is good in a tie stall or a box stall and trailers nicely. In hand, Crackers is a complete puppy dog!

Crackers belonged to two young boys and he is very much a boy's pony in harness. He harnesses very quietly and hitches nicely. While very broke, Crackers has places to go and things to do once he is hitched! His boys liked to go fast so Crackers has a crisp road trot. He is fearless in harness and will go through puddles and snow. Uneven terrain does not phase him - he just keeps right on trucking. He has a nice stop and back and turns beautifully. While Crackers has a pretty big motor for a little guy, he is quite easy to drive and a confident beginner with some guidance should do just fine with him in the cart.

This is a super fun pony to work with and drive! He is brave, fancy, young, and very level-headed!
Shipping Notes
Reasonable transport can always be arranged!
---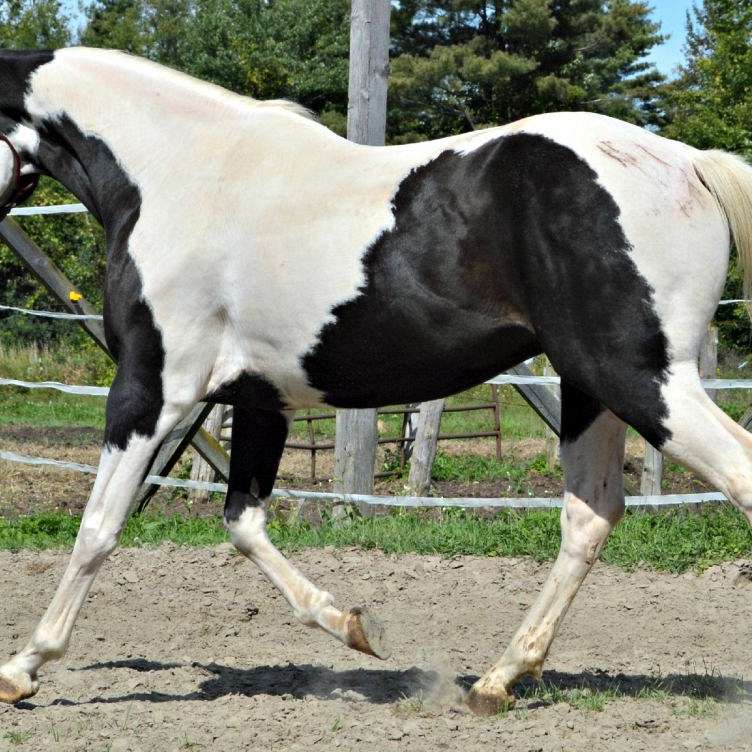 Red K Stable
Equine sales. Be sure to visit our website!