Additional Comments
This young stallion prospect is by Colored Me Blue (tested HERDA negative) - a roan tobiano son of Color Me Smart (dam is full sister to Peptoboonsmal), and out of a daughter of Ris Key Business (her dam is by Little Black Bear/Pepsi Poco). He is a true stallion prospect, due to his conformation, disposition, pedigree, athletic ability and his ability to produce 100% 'colored' foals. As a roan tobiano all of his foals will either inherit his roan gene or his tobiano gene.... (read more) This boy is very stout, very stocky. Check out that HUGE hip.

We will geld this boy for you, free of charge, if you'd rather have a gelding. While is would be a shame to do so - there are many stallions around right now, not nearly as great as this young colt - he'd make an incredible gelding.

Height and weight listed are predicted at maturity. Dam and sire are both around 15 hands. Dam has that heavy 'Ris Key Business' bone structure and sire also the heavier bone structure of his dam's side pedigree (Peptoboonsmal body type)

If you take a look at our web site: www.diamanh.com you will find other siblings for sale.
Some of the prices are negotiable. Some more than others. Doesn't hurt to ask, since all reasonable offers will be considered. "reasonable"

We do have a hauler going to Columbus, Ohio the first week of April, if you need a cheap ride ($550) that far.


Shipping Notes
Hauler heading to Columbus Ohio the first week of April. ($550/horse)
---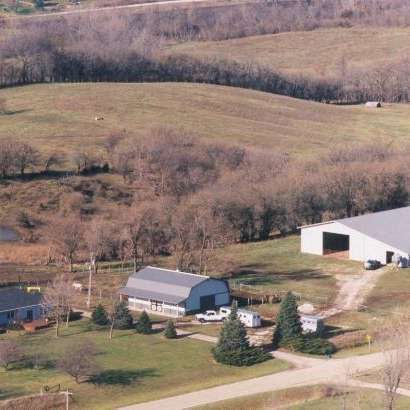 Diaman h Stables
Breeders of APHA and AQHA reiners, cutters, and working cow horses. Standing multiple world champion Ris Key Business - APHA b/w tobiano. (deceased 8/2012) Also in 2011 and 2012 - standing APHA bay roan tobiano son of Color Me Smart (o/o full sister to Peptoboomsmal) 2014 - Pepsis Color Master. Buckskin/dun (dunskin) tobiano stallion - double homozygous (tobiano/black) RR Riskymastrpiece, Doc Quixote, Ris Key Business, Pepsi Poco.... (read more) 5 panel testing as well as LWO done. All good. ;-) We have 200 acres of pasture for horses, all cross fenced into smaller pasture for monthly rotation during the grazing season. The pastures not being used for grazing are open for trail riding by our boarders. We have several paddocks (100 x 200) with run in sheds, as well as the standard stall boarding in the barn. Access to the 60 x 152 indoor riding arena is included in monthly board fees.