Additional Comments
Sweet, quiet, reliable daughter of mulitple world champion, world champion sire. (roping, reining, working cow horse). This filly is very nice to be around, she has great manners, both on the ground, and in the saddle. She is very level headed, and I believe with more time she could become a youth mount. She is also athletic enough to make someone a really nice cow horse. If you are a team penner, or just like messing around with cattle, this mare could work for you.... (read more) This mare is very athletic and has some 'gas' if you ask for it....however, she is also sensible enough to make a great trail horse. We are currently putting a little more time on her, but we did make a video of her after her first 30 days of training about a year ago. You can view that video at you tube.
May, 2013 - being bred to perlino/dun AQHA stallion for an early May, 2014 foal. Guaranteed to be black, buckskin, palomino, dunskin, or dunalino foal. 50% chance of also being tobiano. May, 2014 she gave us a dunskin filly. (sale pending on the filly)

Bred to Pepsis Color Master in 2014. May, 2015 - double homozygous (black and tobiano) grulla cream filly! Priced at $3000. Check her out at our web site and/or face book page: Diaman H Stables

July, 2015 **SALE PENDING** on ZOLA. Her 2015 filly is still available - once she is weaned in September. Many others for sale!!

Watch Diaman H Ris Key Zola

Watch Diaman H Riskey Zola

We have several more horses for sale at our web site. All ages, suitable for various levels of riders, as well as young horses and broodmares with world champion pedigrees.

http://diane-hagerman.tripod.com/DiamanH/

If you'd like a foal from this mare, we do offer half priced breedings to any of our stallions for half price......for as long as you own the mare......
---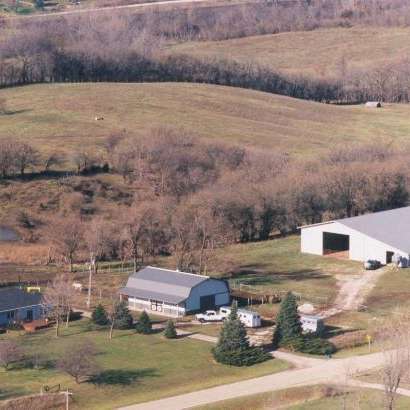 Diaman h Stables - Where Quality Meets Color
Breeders of APHA reining, roping, and working cow horses. Specializing in dun factored/roan tobianos w/Ris Key Business bloodlines Standing multiple world champion Ris Key Business - APHA b/w tobiano. (deceased 8/2012) Also in 2011 and 2012 - standing APHA bay roan tobiano son of Color Me Smart (o/o full sister to Peptoboomsmal) 2014 - Pepsis Color Master. Buckskin/dun (dunskin) tobiano stallion - double homozygous (tobiano/black) RR Riskymastrpiece, Doc Quixote, Ris Key Business, Pepsi Poco.... (read more) 5 panel testing as well as LWO done. All good. ;-) Double hz black tobiano SON of Ris Key Business o/o dtr Shots Flying Spark. Blue roan tobiano SON of Colored Me Blue o/o dtr Strait From Texas. We have 200 acres of pasture for horses, all cross fenced into smaller pasture for monthly rotation during the grazing season. The pastures not being used for grazing are open for trail riding by our boarders. We have several paddocks (100 x 200) with run in sheds, as well as the standard stall boarding in the barn. Access to the 60 x 152 indoor riding arena is included in monthly board fees.