Additional Comments
I can't stand when people advertise "Bombproof" and "foxhunter", unless it's true....It's true with this one. Proof is in the pudding! Website will show it all. He's an all around, do it all, whatever you want and very forgiving sturdy hard working give it your all trooper! Did you or someone you know have an accident and need some confidence boosting! He's it! I N S U R A N C E P O L I C Y ! Has a brain and is trustworthy! Sound, no vices, extremely comfortable and sweet as pie.... (read more) The whole family can ride and enjoy this horse. He's hunting now. You can hunt him, trail ride him, flat him, jump him and give lessons on him with kids...yes, he is S A F E. Has basic dressage experience, training level/first level wtc, some shoulder ins... Has to die for canter and an amazing sit trot! AWESOME HALF HALT! They do not come like this...! If your are the type of person that always wanted to run with the deer, he's it! If you want to just take off and go on your own and do anything you feel with no issues, he's it! Load him in the trailer and do what you wish with him. He's simple. Videos on my website. Serious inqs. and price is firm. Get him before he's gone!
Shipping Notes
I can happily get you quotes.
---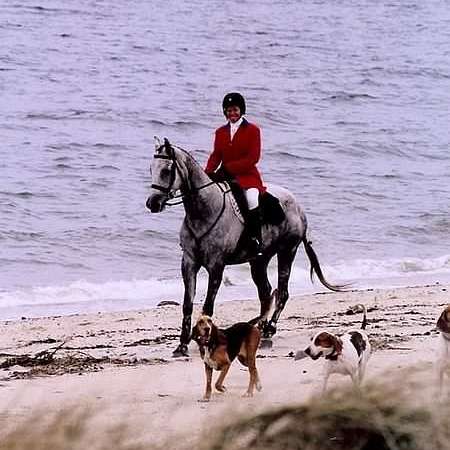 Bay Breeze Farm
I make Safe Foxhunters & Event Prospects. My horses know their jobs with confidence. Good horses, good manners & Good futures ahead. I also fix issues and can sell your horse to the right buyer. The website will show what I do best. This is my passion and it will show in your new horse if you buy it from me! I cater to the middle aged person that bought the wrong one!