Additional Comments
**IN NEED**
Shadow Valley Horse Rescue Inc. is offering rescue Bandit FREE TO APPROVED HOME: Bandit is a coming 2yo grade QH stud colt, he is out of papered stock but when we rescued him we did not get the appropriate documentation to get him registered.

He needs alot of work still, and i am not sure at this point if he will ever have full vision in his right eye. He is still recovering from the things he came here with and is doing great with straightening out his feet.... (read more) Please contact me to find out all of his treatments and current ailments. He has a long way to go and by no means is there yet. This colt is growing like crazy and is getting healthier every day. He needs to be castrated, corrective trimming, and needs constant care with his eye. If you are interested in giving Bandit a terrific, loving, forever home please contact me. Again he is free, adopters must fill out an adoption application and agree to care for this colt the way he needs.

We need to move Bandit on to a great home asap in order to help save other colts in need. He has been here for nearly 5 months and is ready to move on. he is up to date on shots/wormer/feet.

Bandit is halter broke, good with his feet, leads, loads, ties and is a real sweetheart. He is located in Jefferson, CO delivery may be available by the end of this month. I will get updated pics of him later this week.

Email text me 719-285-7503 for more info/pics on him.
---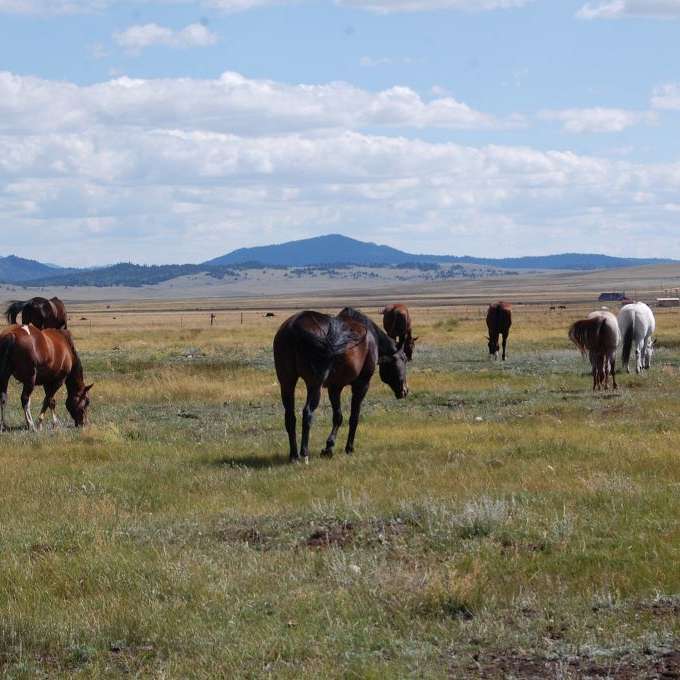 Ranch-Breeding-Training-Sales
I take pride in the horses that call this place home and alongside the ranch i operate a 501(c)3 livestock rescue. Most every horse here is for sale, just ask if you see something you like and i will be glad to answer any questions you may have. At Slash Bar A Ranch we have some of the industries leading bloodlines, and breed for not only performance but disposition and quality as well. My goal is to develop a solid horse that performs in and out of the arena, looks good doing it, and is the easiest horse to train.... (read more) We breed on average 6 mares per year and sell the foals in utero, weanlings and so on. We also retain one to two foals out of each crop if they have not sold by that fall for training when they reach three years old. We have a variety of horses for sale all the time, from weanlings, broodmares, green horses to seasoned ranch horses. I take in horses that need training at all stages and train them, and offer them for sale. If you are looking for a project i am sure i have one for you. From our newborn foals up to our everyday ranch horses, we take pride in the horse that we produce. There is always something happening here and our horses are ready for any discipline or program out there. More than just quality quarter horses, we also have paints and appaloosas ready to fill any program or need you may have for a great life long horse. Home of Dunnit Sliding, our 2009 AQHA Buckskin Stallion PSSM1 n/n, grey n/n. We have several top notch mares to round out the program as well as their offspring. If you need breeding, training, or sales advice or assistance we are here to help, feel free to contact me with any and all questions.