Additional Comments
BAYOU COWBOY aka COWBOY is a 4 year old Thoroughbred Gelding registered with THE JOCKEY CLUB out of TEQUESTA X LEXIE IN LINGERIE (The Jockey Club registration is in hand and will be provided to buyer!). Owner was selling out and I was interested in his "pony" horse which he would not sell until Cowboy was gone. Since Cowboy is gentle enough for anyone to ride AND he is just now a 4 year old which means he still has one year left to race, I decided to buy him too!... (read more) I have no need for him at this time which is why he is For Sale. If you are interested in a Thoroughbred for racing, he could be just what you are looking for!!! Owner told me that he raced him a couple of times and that he has the speed to win, he just did not have the money or means to give him a chance to prove to others he was a winner! Said he is quiet in the gate and comes out in the lead! First time he ran him he held the lead for most of the race but when a horse caught up to him he stopped trying. They worked on that issue before running him again. Next time out he had him ready for 1/2 mile but ended up entering him in a mile. Said he was ahead like 17 lengths until the final stretch but since he was not prepared for the distance he was not able to finish first. In the right hands he could be a winner! Not at all intersted in racing but looking for a horse ANYONE CAN RIDE AND ENJOY? Then Cowboy is THE RIGHT HORSE 4 U!!! He has been ridden in Parades with no problem, very smooth mover and easy going. Rides the same every time and does not require daily riding! No spook, no buck and no bad habits!! Not bothered by traffic, lights or noise, does great on any terrain, and will cross water. He has some experience with cattle....owners son used him on the ranch some. Would make someone a perfect Trail Riding Horse or just right for anyone looking for a Barrel Racing Prospect!! Sweet as they come, easy to catch/saddle/mount/dismount/load and haul!! Will stand tied with no problem and does not mind being pampered and messed with! He is 100% sound with no past or present health or soundness issues and anxiously awaiting his new life long home!! I am asking $1100 HOWEVER I am open to all reasonable offers!! For information or to schedule a time to come give BAYOU COWBOY a try call Stacy at 903-204-0767 or 903-667-4791. I am available anytime!
Shipping Notes
Shipping available at buyers expense! Call or email for shipping quote!
---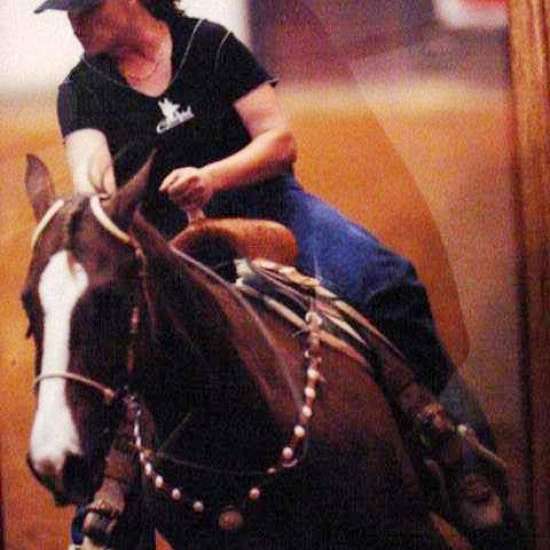 The Right Horse 4 U
I locate, buy, trade and sell a variety of Horses, Ponies, and Miniatures specializing in those that are Kid/Beginner SAFE and capable of making all of you or your little ones Horse Related Dreams Come True! I SELL HORSES "NOT" STORIES!!! I always have several to choose from. Call me anytime at 903-717-1823. Be sure and leave me a message with a number where you can be reached so I can call you back if I don't answer....... (read more) I WANT TO HELP YOU FIND EXACTLY WHAT YOU ARE LOOKING FOR!!! If I don't have the right horse 4 u, chances are I CAN FIND IT!! Located 2 1/2 hours East of Dallas off Interstate 30 in Omaha, Texas 75571 and available anytime!