Additional Comments
Do you own the next 'Mrs. Eye Soar'? If so submit a profile shot of your mare along with a short bio including pedigree, age, accomplishments, money earned if applicable, and 'hobbies' to wintercreekfarms2win@yahoo.com and let the rose ceremony begin! This is not a gimmick...we want to give back to our people and this is a fun way to do so. So far we only have ONE mare submitted so there is a good chance your lucky lady can walk away with a free breeding to this handsome guy!... (read more) All submissions must be made by Feb 28th. Winner of the final rose ceremony will be announced on March 1st. breeding good for the 2013 season ONLY.

Stallion Info Below:
Mr Eye Opener x Shesaspeedinbullet (Bully Bullion)

Eye Soar has sired 1D & Futurity Champions. A filly from his first foal crop, Eyes Trouble- won the Sunflower Futurity!
His foals are distinct, solid, and extremely intelligent. His foals show extreme commitment and heart and they give you 110% everytime. We have had the opportunity to train and ride many outstanding bloodlines and can say with the utmost honesty that we have not had any one line of colts be as smart as Eye's. They are truly unique.
Although Eye Soar is very new in the arena and on the track, his bloodlines speak for them-self. He is a complete gentleman no matter where he is and he is passing his disposition on to his foals.

****UPDATE: Brenda Seely and Eyem Ur Huckleberry win second in 1D at local jackpot first out, later win 1st in the 1D second out and just wrapped up a 3rd place average win in the 1D at the Buckeye Futurity in AZ!

In less than 50 foals Eye has sired a 1D futurity champion, the same filly has gone on to win several other 1D and 2D titles and championships across OK, TX, and KS. (Eyes Trouble), Eyem Ur Huckleberry as mentioned above, winners in Halter, Eyem No Lady, AQHA points in heeling Kerosine, 3 foals who have ROMs on the track out of only 5 to race, alone with several other foals in the wings: Atticus Fench, Eyecanhearunow, Blinkin, Double Vision, and many many more. We could not be more proud of him! It's all about QUALITY.

You want a sire that offers versatility and a competitive edge?...heres your man.
---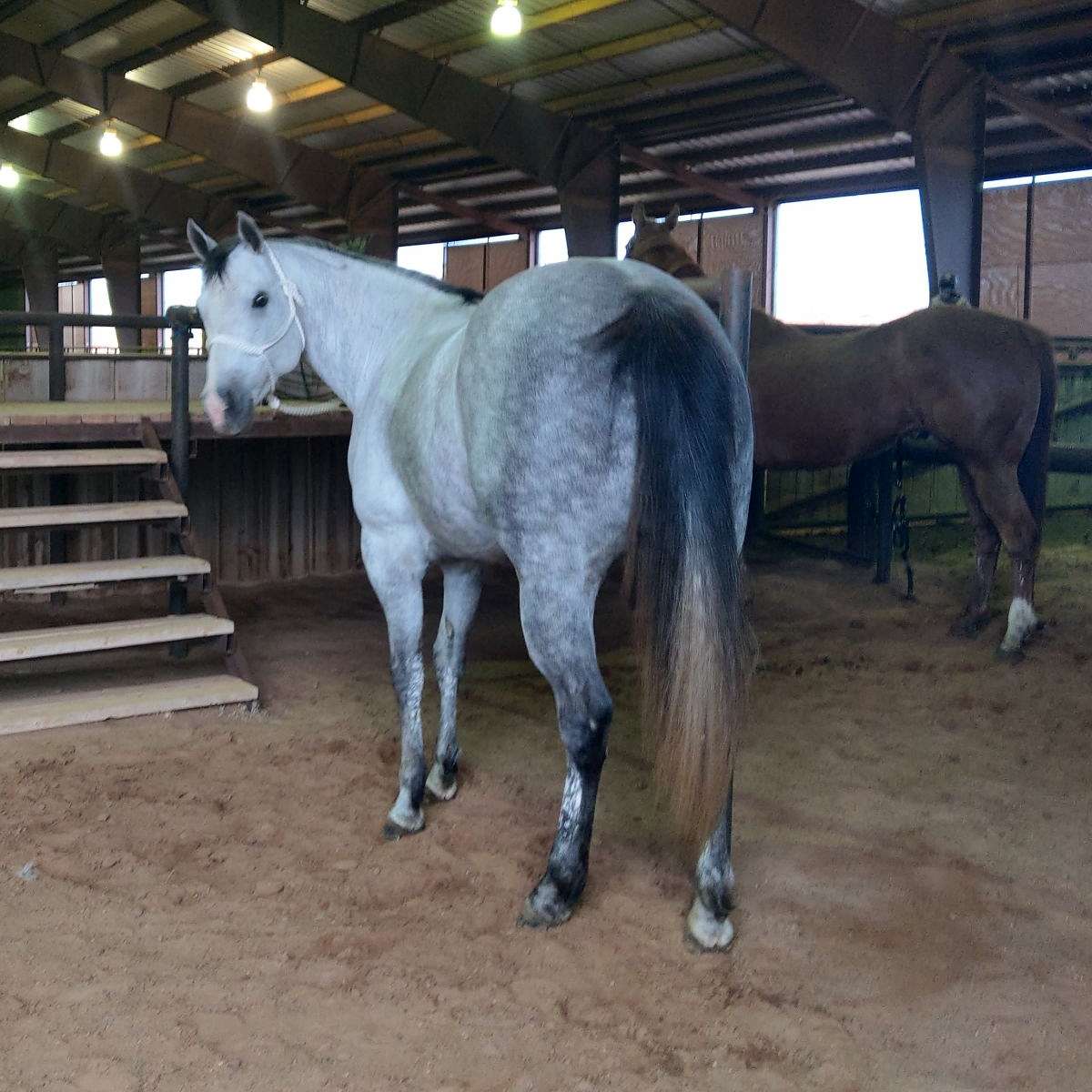 Winter Creek Farms
We breed, raise, sell, train, and compete on QUALITY barrel horses.