Additional Comments
Shantzee is a 13 hand tall Bay Pony Mare with rear socks, large star, and a beautiful thick tail that almost drags the ground. She is a coming 4 year old who is eligible for registration with the American Quarter Pony Association and is currently in training with Logan Martin of De Kalb TX. If you are currently searching for that perfect Welsh size Pony for your little one and especially for those of you looking for one that your son or daughter can Calf Rope off of, this could very well be THE RIGHT PONY 4 U!!!... (read more) Logan has been riding Shantzee for a couple of weeks now and says she is picking everything up so quickly that he plans to rope some calves off her the first chance he gets! Natural with her leads front and back, showing great potential using her rear end each and every stop, super nice back up, a few more days and she will have spins and rollbacks down and she is doing great with neck reining and moving off of and responding to leg pressure!!! She is still young which means she is unpredictable so we are not advertising her as a beginner/kid safe pony that you can throw a beginner child on and go inside HOWEVER under the right parent supervision and ridden by a child with some riding experience, the possibilities are endless!! I have video of her ridden right beside a busy highway with traffic flying by and it does not bother her. You can swing a rope off her already without a bobble, she did fine having a whip popped off her, and he drug a large post across the pasture with her the third time she was ridden! When it comes to a KID SIZE pony for Calf Roping, Barrel Racing, Pole Bending, GOAT TYING, Breakaway Roping, Playdays, Horseshows, Trail Rides, Parades, Grand Enteries, Mounted Drill Team/flag carrier, Speed Events, Judged Events, or anything else your little one dreams of doing horse back....SHE IS AS GOOD A PROSPECT AS ANY OUT THERE!!! Determined little mare that has as much want to as you could want and is equiped with the ability to back it up!! She spent the first two years of her life being a little girls world!!! Her outstanding ground manners and sweet disposition can be contributed to a 12 year old who had hands on this pony daily, put her under harness on several occassions and drove her from the ground but never hooked her up to anything to pull. She loves to be brushed, pampered and talked sweet to! Picks up all four feet for cleaning even for a child, easy to catch, lead/load/haul, stands tied, gets along with other horses, easy keeper, 100% sound with no past or present health or soundness issues, sells with brand new current coggins papers and health papers will be provided to out of state buyers at no additional charge! Priced to sell at just $2500. For information, additional pictures, video request or to schedule a time to come take a look at Shantzee call Stacy at 903-204-0767 or 903-667-4791. I am available anytime!!!
Shipping Notes
Shipping available at buyers expense! Call or email for shipping quote!
---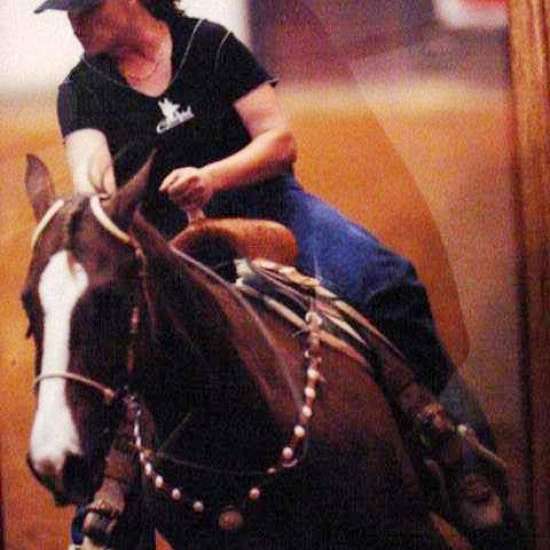 The Right Horse 4 U
I locate, buy, trade and sell a variety of Horses, Ponies, and Miniatures specializing in those that are Kid/Beginner SAFE and capable of making all of you or your little ones Horse Related Dreams Come True! I SELL HORSES "NOT" STORIES!!! I always have several to choose from. Call me anytime at 903-717-1823. Be sure and leave me a message with a number where you can be reached so I can call you back if I don't answer....... (read more) I WANT TO HELP YOU FIND EXACTLY WHAT YOU ARE LOOKING FOR!!! If I don't have the right horse 4 u, chances are I CAN FIND IT!! Located 2 1/2 hours East of Dallas off Interstate 30 in Omaha, Texas 75571 and available anytime!