Additional Comments
The video posted shows this mule doing obstacles, driving, and arena work. This is an honest mule with a great work ethic. A consistent and predictable fellow, Moon Pie is a great pleasure driving, trail riding, and work mule. He is traffic safe (as in semi truck traffic safe) and will pull anything you hook to him. Anyone that can sit in the cart and hold the reins can drive this mule. He is fun on the trails, both under saddle or pulling a cart.... (read more) He has been driving and trail riding since he was a 2 year old. He will be 7 years old this coming Summer. He has been ridden by all age and level of riders. He has worked single and double to multiple carts, wagons, and mule drawn farm implements. He has basic arena and obstacle training. His markings, conformation, and intelligence will make him a super show prospect for Western Performance, Driving, Conformation, and Color classes. Lots of ways to go with this mule. Polish him just a bit and take him to the shows or just take him home, enjoy, and love him. He is a rare find with an exceptional mind. For more information please email arcofarm@yahoo.com or phone 251-947-4619. I have 4 additional videos on my youtube channel and many, many more photos that I can email to you upon request. Come get him in South Alabama before I change my mind about selling him! The youtube video link below shows Moon Pie on a trail ride, in the front, the back, and the middle of the pack, going down a hill, and through water.
Watch Moon Pie Trail Riding Jan 2013
Watch Sold!! "Moon pie" 6 yr old, 14.3 Hand, Paint Mule: Obstacles, Arena Riding/Driving, and Road Driving
Shipping Notes
I know of a very reliable and reasonably priced professional equine transporter who can bring this mule to you anywhere in the nation. Let me know and I can get you a quote for delivery to your door!! (Maybe in time for Christmas!!)
---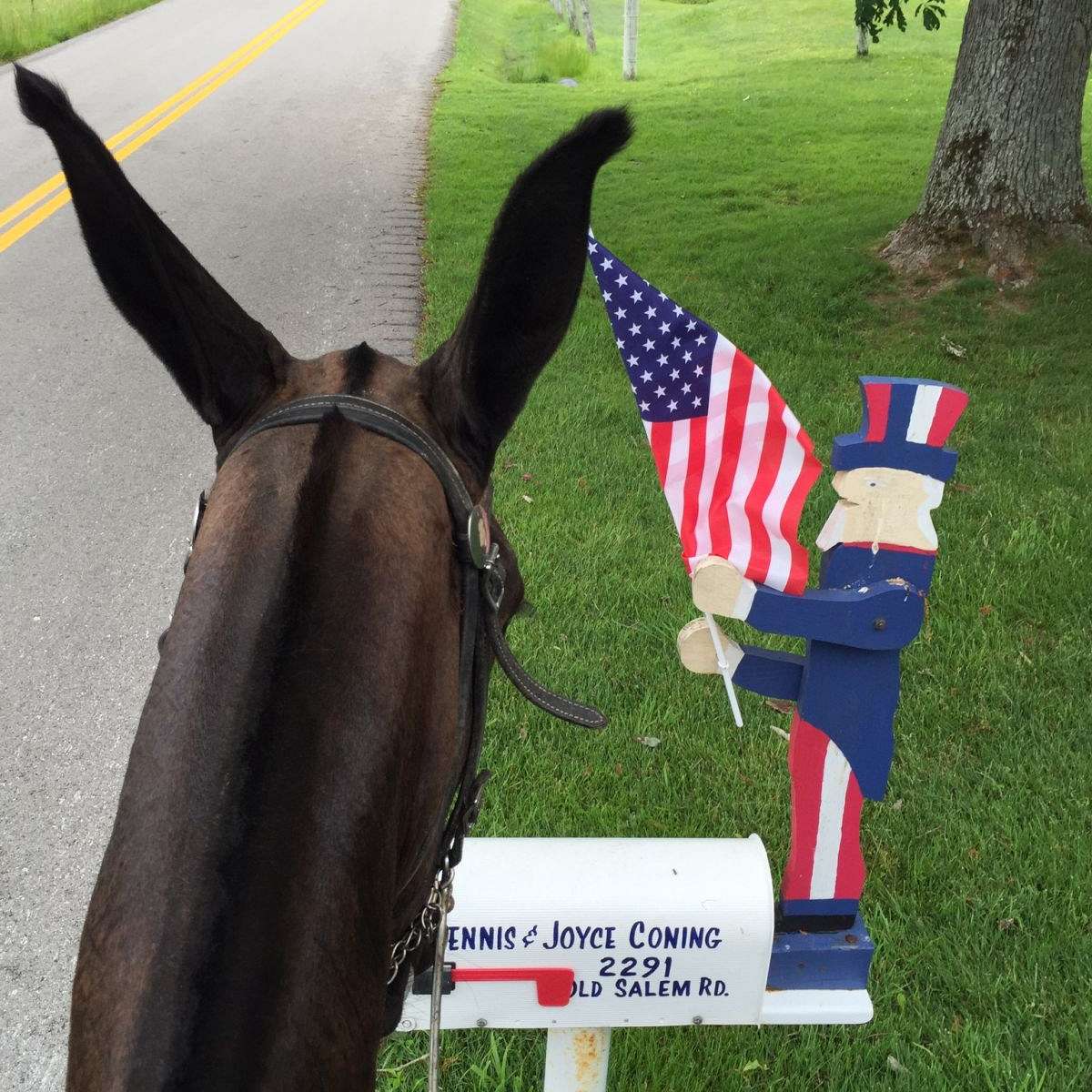 Arco Farm
Arco Farm is an all breed equine facility. Our training methods lay a solid foundation for trail, show, driving, and liberty work!