Additional Comments
SOLD
***GENTLE GIANT THAT IS A BOMBPROOF BABYSITTER!! SAFE, SOLID, 100% SOUND, AND FULL OF ENDLESS CAPABILITIES!! THIS GELDING IS THE RIGHT AGE AND HAS ALL THE EXPERIENCEN AND WANT TO YOU COULD EVER WANT!!***

Roll "N" is an absolute GENTLE GIANT!!! This 11 year old Sorrel Gelding stands 16 hands tall and has a heart of gold and an amazing disposition! Perfect choice for any age and/or experience level rider! Stout enough for a large man and gentle enough for the kids!... (read more) He is S-A-F-E!!! Roll "N" was trained RIGHT. He is easy to catch, load, haul, stands tied, stands for farrier and picks up all four feet for cleaning with no problem....easy to saddle, mount, dismount, does not require daily riding, easy keeper, 100% sound with no past or present health or soundness issues, current on wormings, sells with new current coggins papers and we will provide health papers to out of state buyers at no additional charge! RIDES LIKE A DREAM STRAIGHT OUT OF THE PASTURE!!! Smooth mover with a nice low headset, outstanding handle, neck reins, will respond and move off of leg pressure, listens and responds to voice commands, great stop and back up! Rides perfect with nothing more than a Wonder Bit---he has a great mouth!!! He will watch a cow and we were told when we bought him that he has had 12 head of cattle roped off him! He does not spook, NO BUCK and NO BAD HABITS! Spent time moving cattle on a big ranch and has also been to his share of TRAIL RIDES, PARADES and GRAND ENTERIES! A using horse that the whole family can ride and enjoy!! If you are looking for a horse for yourself, husband/wife, or something your beginner child can compete in all the events at local PLAYDAYS on, a Trail Riding Horse, or a perfect Team Roping Prospect then this might be THE RIGHT HORSE 4 U!!! With a handle like his, THERE IS NOTHING THIS HORSE CAN'T DO!! We are negotiable on the price so feel free to call and make me an offer OR we have a large selection of saddles at the store and will consider including saddle, pad, and bridle!! If you are interested in the horse only then make me an offer!!!! For information or to schedule a time to come give him a try call Stacy at 903-667-4791 or 903-204-0767. I am available anytime!! Horses like this are hard to find so don't wait to long to call!!
If you are wondering what the reason for selling is...I locate, buy and sell a variety of Horse, Ponies and Miniatures specializing in those that are Kid and Beginner SAFE and also capable of making all of you or your little ones horse related dreams come true!! ROLL "N" is the "RIGHT" kind of horse and I am thrilled to offer him For Sale to you!! I have ridden him and also watched 4 different people with all levels of riding experience on him....he will work for ANYONE!!! He is forgiving as they come and as capable as you could ever want or need! Adjusts to whoever is on his back!! Occassionaly I come across one that makes me wish I had a reason to keep it and he is certainly one of them! I have several additional pictures and video clips of him, if you are interested in seeing more just let me know!

Shipping Notes
SHIPPING AVAILABLE ANYWHERE AT BUYERS EXPENSE!! CALL OR EMAIL FOR SHIPPING QUOTE!
---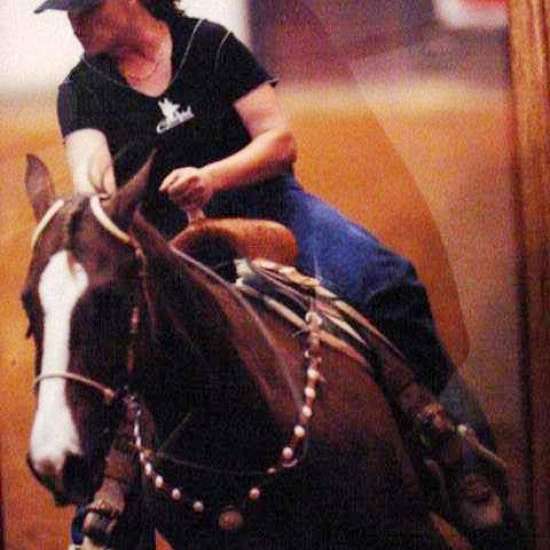 The Right Horse 4 U
I locate, buy, trade and sell a variety of Horses, Ponies, and Miniatures specializing in those that are Kid/Beginner SAFE and capable of making all of you or your little ones Horse Related Dreams Come True! I SELL HORSES "NOT" STORIES!!! I always have several to choose from. Call me anytime at 903-717-1823. Be sure and leave me a message with a number where you can be reached so I can call you back if I don't answer....... (read more) I WANT TO HELP YOU FIND EXACTLY WHAT YOU ARE LOOKING FOR!!! If I don't have the right horse 4 u, chances are I CAN FIND IT!! Located 2 1/2 hours East of Dallas off Interstate 30 in Omaha, Texas 75571 and available anytime!