Additional Comments
Priced reduced to $3250 for quick sell due to owners declining health!!
JINGLE JANGLE is a 7 year old Line Back Dun Welsh Pony GELDING who stands 12.3 hands tall. He is absolutely GORGEOUS with an almost flax mane and tail and long, thick forelock with sock on right rear. OUTSTANDING cart, wagon, or buggy Pony with years of experience!! Very easy to drive, does not spook, listens and responds to voice commands, easy to catch, EXTREMELY PATIENT AND FORGIVING (great for those of us who take forever to get one harnessed!!... (read more) ) WHILE BEING HARNESSED AND HOOKED UP!!! Will pull alone or as a team! He gets along great with other horses and/or ponies and is a very easy keeper with no past or present health or soundness issues! Used for numerous Parades and other events regularly. Show quality looks and build! Price reduced to $3250 for JINGLE JANGLE and we also have various harness sets available (new or used) at a price you can afford! For information or to schedule a time to come take him for a spin, call Stacy at 903-717-1823 I am available anytime!! Additional pictures and video available on request!
Shipping Notes
Shipping available at buyers expense! Call or email for shipping quote! And YES, you can get Pony, Wagon and harness all delivered to your front door anywhere in the world!!
---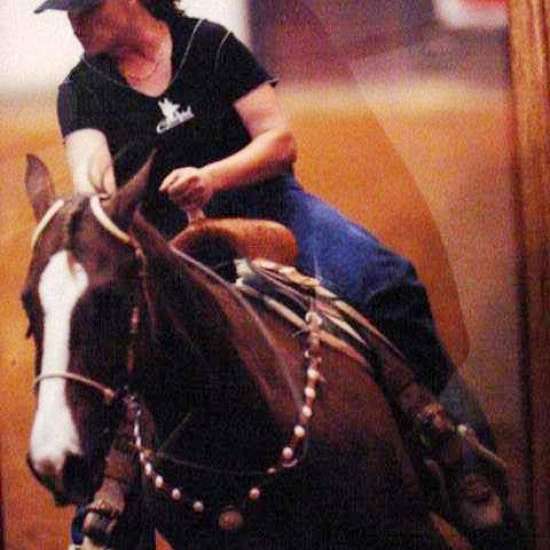 The Right Horse 4 U
I locate, buy, trade and sell a variety of Horses, Ponies, and Miniatures specializing in those that are Kid/Beginner SAFE and capable of making all of you or your little ones Horse Related Dreams Come True! I SELL HORSES "NOT" STORIES!!! I always have several to choose from. Call me anytime at 903-717-1823. Be sure and leave me a message with a number where you can be reached so I can call you back if I don't answer....... (read more) I WANT TO HELP YOU FIND EXACTLY WHAT YOU ARE LOOKING FOR!!! If I don't have the right horse 4 u, chances are I CAN FIND IT!! Located 2 1/2 hours East of Dallas off Interstate 30 in Omaha, Texas 75571 and available anytime!