Additional Comments
Sadly offered for your consideration RVP Here for the Party. 2004 medium all-around gelding. Looking for that perfect quiet all-around pony for your 8 and under or 9-12 kid to ride? Look no further. Jordy has been shown extensively in POA for the past 2 years in Girls 9-12. Wonderful pony that will go all day long. You name it he does it. From costume to games and everything in between! Jordy is a Showmanship machine. He also has that mouth watering Quarter Horse lope, but without hesitation will turn and run for games!... (read more) Jordy has also been used for lessons. Sadly offered for sale so I can concentrate on my JPFC ponies for next year. 2012 Mideast Regional High-Point Over-All pony, 9-12 Girl, 9-12 Equitation and Reserve-High point 9-12 Gaming pony 2012 Reichert Celebration Reserve High-Point 9-12 Girl. To many other accomplishments to list!Pictures and Video on Website.
---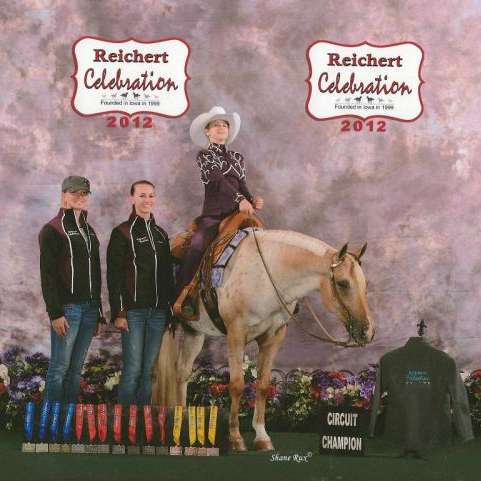 Impulsive Performance Horses
We are a family owned farm located in beautiful Martinsville, Indiana. We raise and show all-around Quarter Horses, Paints and Pony Of The America's that are winning in the show pen today. Lessons, training, and sales.