Additional Comments
**SOLD**CONGRATULATIONS TAYLOR! I EXPECT BIG THINGS FROM YOU AND "PAINT"!!! **

ATTENTION: IF YOU ARE CURRENTLY SEARCHING FOR A FINISHED BARREL HORSE THAT'S
EXPERIENCED, SOUND, READY TO HAUL AND CAPABLE OF MAKING ALL OF

YOU OR YOUR LITTLE ONES BARREL RACING DREAMS COME TRUE ... SAFELY

-- GIVE ME A CALL AND SCHEDULE A TIME TO COME GIVE THIS GELDING A TRY!

THIS WILL BE THE LAST CALL YOU MAKE & THE LAST TRIP YOU TAKE TO FIND

THE RIGHT HORSE 4 U!!!!!!... (read more)

**********************************************************************

KINGS LITTLE SHY is a 16 year old Gelding registered with the American Paint Horse Association out of Sire: SIR SUGARBANG KING (PETERBILT X SUGAR SPOT II) and Dam: LITTLE SHY (YO YOS CLOWN X AAMERICAN SURPRISE). You can check out his 5 generation pedigree at allbreedpedigree.com by typing "Kings Little Shy" in the query box located in the upper left corner of the site page. He is a flashy Sorrel Tobiano with Blaze, white on all four legs, white mane and outstanding build. Stout enough for any size rider and puppy dog sweet with great disposition!!!

Previous owner suffered the past 10yrs from debilitating back problems and felt it was time to accept the fact that improvement of her condition was not likely. She recently went through a divorce from a 15 year long marriage and no longer had the finances to take care of her two horses like she knew they deserved and were accustomed to. She owned KINGS LITTLE SHY for 15 years (purchased him when he was a Yearling). He was purchased from a trainer in Terrell TX who was raising him for futurities but decided to sell him as long as she would be the one to break him to ride and start him on barrels. He has over $3000 in training and though I have not met the lady responsible for creating this outstanding horse I am certainly impressed with what she did with this Gelding! He was started right and finished to perfection!! When owner stopped riding years ago she said he was easily running 2D times. He will walk up an alleyway even after making a run! Very easy going and almost to easy to handle!! ANYONE should be able to ride AND run this horse! Any AGE RIDER and Any EXPERIENCE LEVEL RIDER! He does not spook, NO BUCK, No bad Habits and you can't ask for one to move any smoother! So fluid that it does not even look like he is running, but believe me, HE CAN FLY! Words would never explain how simple he is to make a run on so I welcome you to come try him for yourself! Arenas available to try him at! SERIOUS INQUIRIES ONLY PLEASE! He is healthy and sound and will sell with new current coggins papers. Current on wormings, barefoot but recently trimmed. Awesome ground manners, clippers o.k., bathes, easy to catch/lead/load and stands tied. Was used for Trail Rides in the Mountains off and on for 2 years so if barrel racing isn't your thing but flashy Paint Geldings are and your wanting one for Trail Riding, he will work for that too! Asking $4500 and price is negotiable! Possibilities are ENDLESS! For information, picture/video request or to schedule a time to come take your new BARREL HORSE home call Stacy at 903-204-0767 or 903-667-4791. I am available anytime!


Shipping Notes
Shipping available at buyers expense! Call or email for shipping quote!
---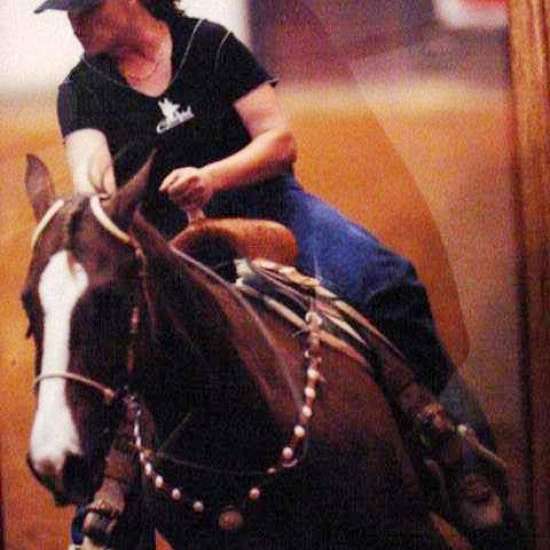 The Right Horse 4 U
I locate, buy, trade and sell a variety of Horses, Ponies, and Miniatures specializing in those that are Kid/Beginner SAFE and capable of making all of you or your little ones Horse Related Dreams Come True! I SELL HORSES "NOT" STORIES!!! I always have several to choose from. Call me anytime at 903-717-1823. Be sure and leave me a message with a number where you can be reached so I can call you back if I don't answer....... (read more) I WANT TO HELP YOU FIND EXACTLY WHAT YOU ARE LOOKING FOR!!! If I don't have the right horse 4 u, chances are I CAN FIND IT!! Located 2 1/2 hours East of Dallas off Interstate 30 in Omaha, Texas 75571 and available anytime!