Additional Comments
SOLD!!!!!
Boca ROF is a Friesian Sporthorse, she is registered bronze elite and all of her foals are eligible for main book with Friesian Sporthorse Association. Boca produced a lovely colt in 2012 and is confirmed in foal to Lexington (FSA stallion @ www.riveroaksfarm.net), due May 2013. She is very sweet, loads, clips, etc. She is an easy breeder, took on first breeding in 2012. Boca was recently broke to ride and is currently in training under saddle.... (read more)

Youtube video of Boca and her current colt Lockheed: Watch Lockheed CS.be

Boca ROF is the only registered Friesian Sporthorse filly in the US known to carry the cream gene. She has been DNA tested, and is E/e, a/a, N/Cr.

Boca ROF is registered with the Friesian Sporthorse Association and the American Warmblood Society, and is eligible to be Approved for Breeding with both registries. She is also eligible for registration with the myriad of Friesian crossbred registries.

Boca ROF's sire is the imported cremello German Warmblood stallion "Blue Eyed Dream", who is recorded with the RPSI (Rheinland Pfalz-Saar International) and approved by the AWR (American Warmblood Registry), and standing at Equivale. Blue Eyed Dream was imported from Gestuet Falkenhorst, one of the most respected breeders of colored Warmbloods and sporthorses in the world. This exciting young stallion is proving himself both in the dressage arena, he is currently competing FEI Prix St George with scores in the 60's.

Boca ROF is a "smokey black", meaning that although she will appear black, she carries one copy of the "cream gene" (Cr), and could therefore be of great value to a breeder because of her ability to have buckskin, palomino, or smokey black foals. These color genetics make her quite unique, especially among Friesian Sporthorses. Even more unique is the fact that she carries these unique color genetics, but with no stockhorse blood.


---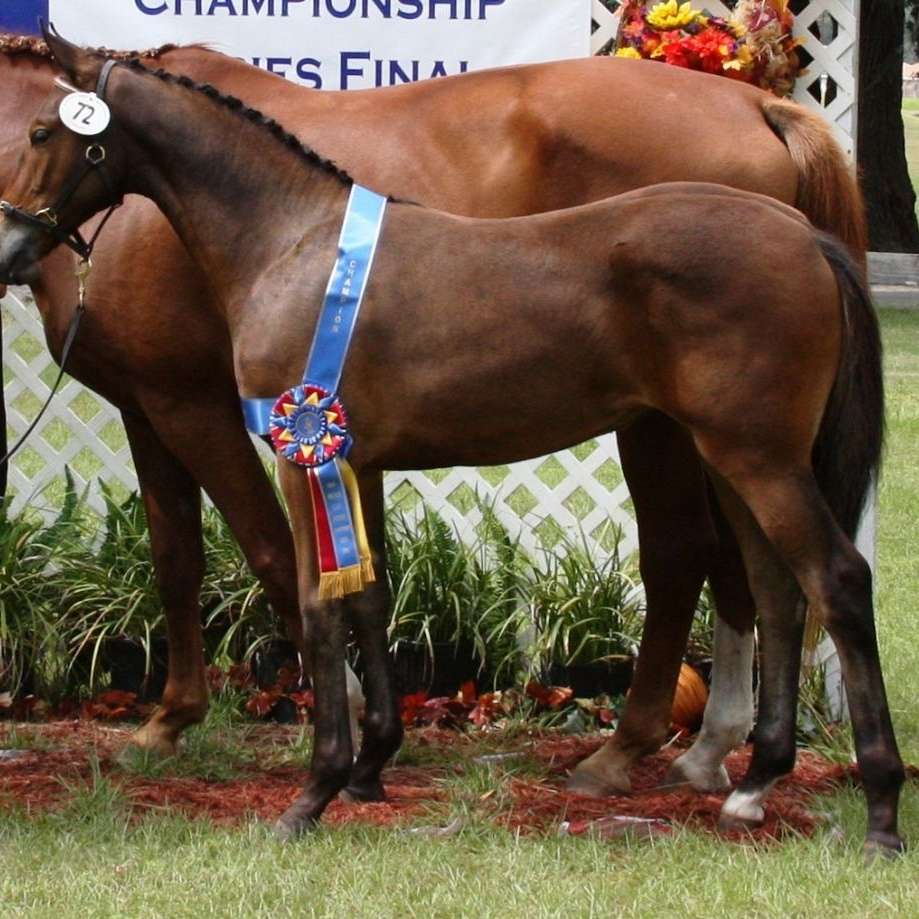 Cornerstone Sporthorses
Small breeding facility located in central Florida dedicated to producing quality Warmbloods and Friesian Sporthorses.