Additional Comments
Do you remember this cutie??? Video Link: Watch Herbie

Walk/Trot video: Watch Herbie For Sale!

10/26/12 Update!!! Herbie is back and he's ....oh....100 lbs heavier now! Herbie has spent the
summer being exceptionally well taken care of, going on the occasional trail ride, and doing a beginner lesson here and there. Otherwise he was eating! Herbie was traded back in for something a little fancier so he is on the hunt for a new trail riding home!!!... (read more) Herbie hasn't hacked out alone since he was here. He will try to turn around and return to the barn
when we take him out by himself. It isn't anything exciting but a beginner will likely end up losing that little discussion. So, beginner rider/child = absolutely fine if trail riding with another horse. If going out alone, I recommend someone with a little more authority to remind him that he CAN leave the yard all by himself!!!

If you are looking for a steady guy for the trails either for a child or a smaller adult, Herbie could be the one! This guy is far from the fanciest horse in the barn but he is cute in his own way!!! This is a very forgiving horse that is beginner friendly for trail riding. He is NOT in any way, shape, or form a show pony!!!! You can catch him anywhere and he doesn't bother with any herd drama when he's turned out. He does his own thing and stays out of any scuffles his pasture buddies may have. Herbie ties, cross ties, trailers, sprays, is excellent with his feet, and tacks up quietly. He is 100% trail and traffic safe and his preferred speed is walk. He does trot and canter when asked - it isn't the prettiest sight but he is willing to try!!! He does not neck rein. If you need a mount for a smaller beginner or timid rider to go to Otter Creek with, call us and come out to see Herbie! For reference - Amber (our rider in these photos) is 5'4" and she fits just fine on Herbie. He is sound and sane with no vices. More photos are available on our website!
Shipping Notes
Shipping is available
---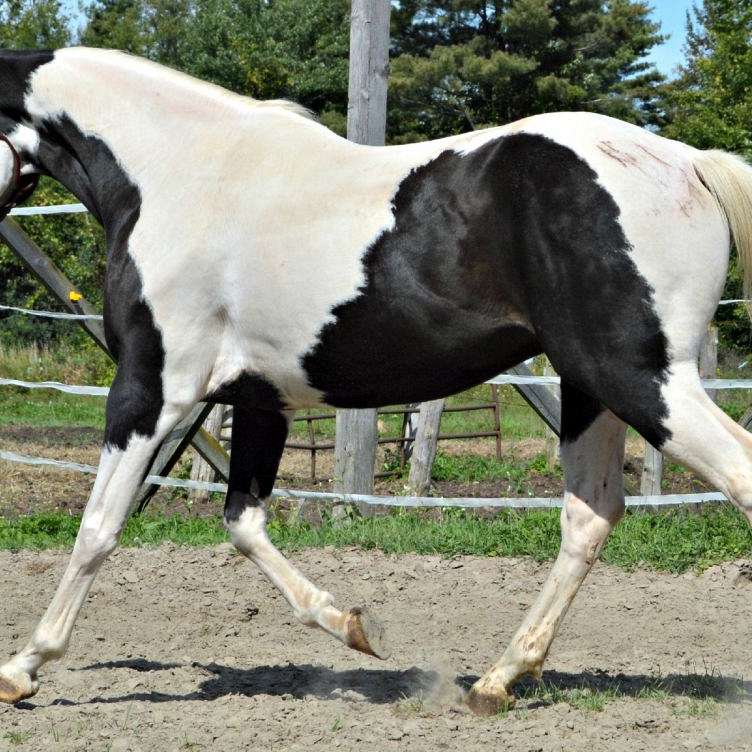 Red K Stable
Equine sales. Be sure to visit our website!