Additional Comments
LOVE this little guy! Yes, he is a stallion but you would be awfully hard pressed to draw that conclusion on your own. He has no idea that he is "all boy" and he is coming 3 yrs old. Flash is just a doll whether you are leading him, cleaning his stall, harnessing him up, or driving him down the road. He doesn't get too terribly excited about much! He sure isn't named "Flash" for his speed in harness either! This is THE pony for those quiet afternoon drives.... (read more) This is also THE pony for the timid driver. He is very light on the lines, has excellent brakes, and is just never in a hurry. Flash walks, trots, stops, and backs beautifully in cart. He is entirely traffic safe. The only drawback to Flash's laid back demeanor and way of going is that it does come with some sacrifice in his action & animation. He doesn't step very big. However, Flash is also just flat shod in front and not in a manner conducive to maximizing action so there is some hope & room for improvement!

Flash is sound, sane, and has no vices. He currently keeps company with a mule, a bred mini mare, and a jack donkey with no issues. He really is just an agreeable little guy.
Watch Flash Pinto Hackney Pony FOR Sale
Shipping Notes
Delivery is available
---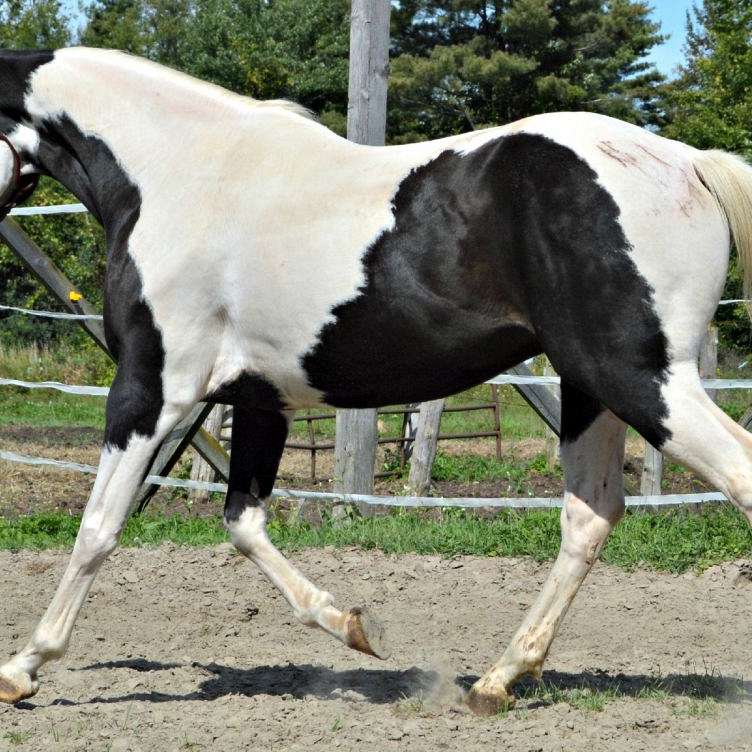 Red K Stable
Equine sales. Be sure to visit our website!