Additional Comments
Tall, handsome, blonde gentleman in search of 4H or lesson home! What a smooth guy Casey is! His jog is so soft and easy and he is just in no hurry to go anywhere under saddle. This guy has been a show horse and he knows the ropes. Its time for him to teach the next generation. He is SAFE, SANE, & SOUND! If your child is looking to show in the western classes, Casey will be an excellent choice! This guy is also a great pick for the adult who is looking to hit the open shows with a reasonably competitive western mount.... (read more)

Casey has a solid one-handed neckrein, excellent brakes, and a very easy way of going. He is solid walk/jog/lope and, if anything, leans to the lazy side (spurs aren't the worst idea for short legged riders with Casey......) This gelding sidepasses, backs, and turns on his haunches. The beginner or child will be safe and fully capable of getting him around the pen respectably while the intermediate rider can really pick this gelding up and make him shine on the rail.

We get horses broke like Casey in quite often but they aren't usually Palomino so do be sure to check this guy out!!!

Please note that Casey's video was shot in rather slippery ring conditions. He's a little rusty from being ridden by kids but when worked for a few minutes, this guy frames up beautifully.
Shipping Notes
Shipping is available
---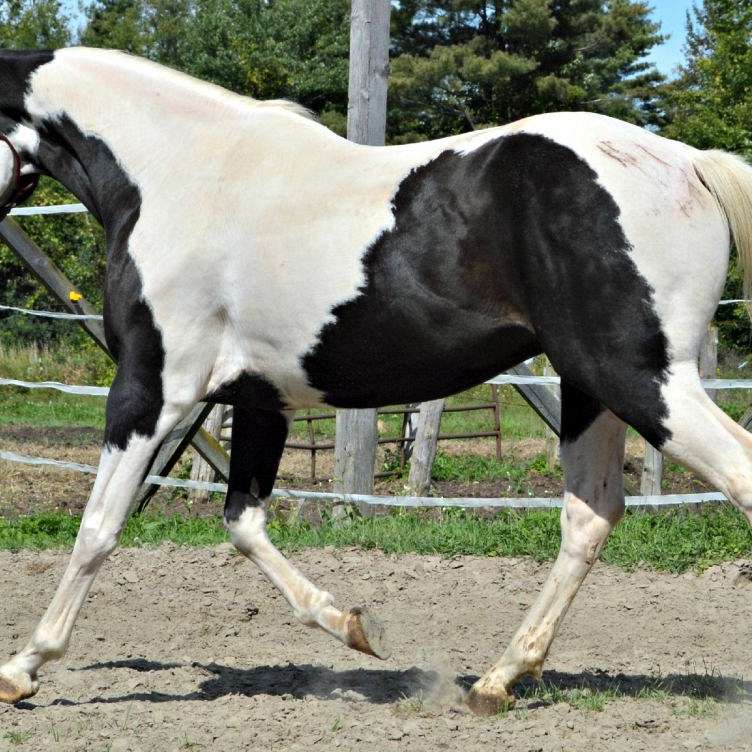 Red K Stable
Equine sales. Be sure to visit our website!