Additional Comments
Amy Breaky Boonsmal is a daughter of I Could Too (LTE - $20,000) and Amy Breaky Oak (NRHA - $1076.27, Dam of money earners over $100,000). She is a granddaughter of Peptoboonsmal (NCHA - $165,308.44)and Doc's Oak(NCHA LTE $70,997.95). Amy has had cutting training and and hauled to a few sorting practices. Amy is great for cutting, team penning or sorting. She is a very quiet and gentle natured and would be great for kids. She is about 14.2 hands tall and is the prettiest roan you will ever see.... (read more) She is quiet and willing, she can even be ridden in a halter and lead rope and bareback. She has a nice handle to her and great manners. Amy is great for playdays. She is easy to catch, stands tied quietly, loads like a champ and is great for the farrier.

Amy is a super easy breeder, foals easy, excellent mother and her foals have a nice disposition and learn very quickly. She is exposed to Sanolena Pep (son of Smartest Little Pep ($90,000) out of a daughter of Classy Little Lena (LTE - $57,000) he is a finished cutter and is currently showing in barrel racing. His 2009 filly is in cutting training for NCHA Futurity, and 2011 son is showing and winning in halter. All his colts are so quiet and make the best kids horses.
We will be having her vet checked before November.

If she is in foal her price will go up, or you can return the 2013 foal.

---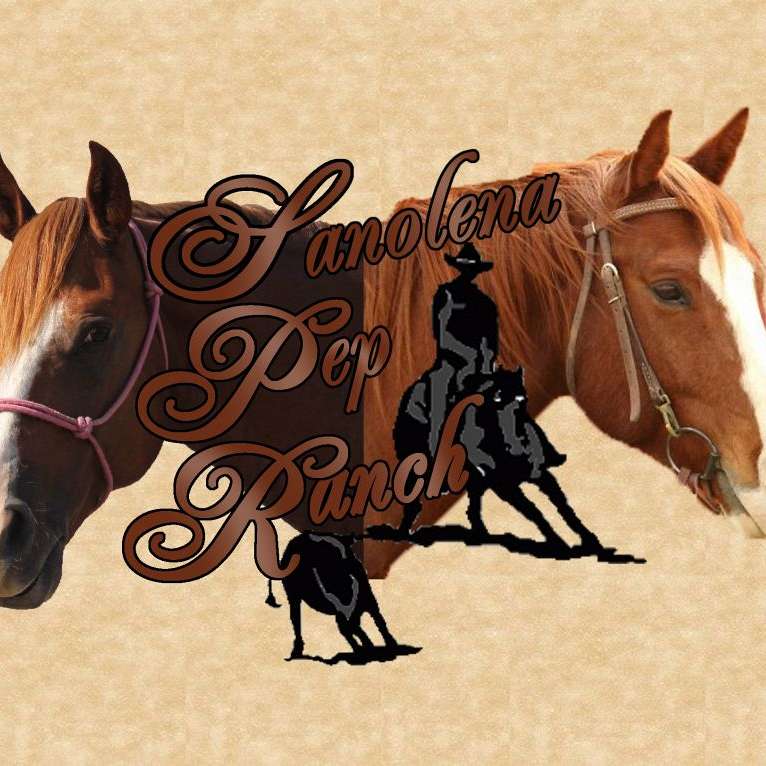 Sanolena Pep Ranch
Here at Sanolena Pep Ranch, We breed for QUALITY Cutting horses, with perfect confirmation, show ability, natural talent and above all else an UNBEATABLE disposition. We GUARANTEE all of our foals are healthy, sound, straight and correct. Most of our foals go to show homes and later go on to be fantastic Youth horses. We are home of Sanolena Pep. Whose foals have earned $65,000 in various events.... (read more) We always have quality prospects by Sanolena Pep available. Our broodmare band consist of own daughters of: High Brow Cat, Smart Little Lena, Dual Pep, Dual Rey, Peptoboonsmal, One Time Pepto, Haida's Little Pep, SR Instant Choice, Miss N Cash, High Brow Hickory, Montana Doc, Woody Be Tuff, Dual Peppy, Cattin, Pepto Rio Playboy, Yellow Roan Of Texas, Sugs Doc Didget, Smart N Slick, Hai Flyin Lena, Sanolena Pep, Cougarand, Genuine Dun It, Show Biz Flash, Gay Bar Drummer and more. We also offer complete equine marketing, design custom websites and photo shoots. Call for details and pricing.