Additional Comments
This little mare has had over 200 hours of professional training. She has ran barrels (Not very fast but loves to do them and would be a greatpractice horse for young non-confident people to gain confidence on). Total kids pony, loves children, very gentle, loves to eat and be fed by children. No buck, bite, rear, or kick with this little gal.

Very stout. She rides double with two adults easily and can be ridden bareback, western, bit or no bit, halter, or just using her mane!... (read more) Rides with and without spurs.

She trailers like a dream. She's had two foals, this years was a filly. Will sell the pair for $750 more.

This horse knows a lot of tricks: She gives "hugs" "kisses" "shakes hands" loads on a trailer backwards! Stands on steps. Working on "kneel" and saying "yes/no".

She can count to three but only for an apple treat! Haha!

This little horse can even pack! She always has kids hanging off of her, pulling the tail, sticking things in her mouth, she doens't care. She's the best babysitter! You never have to worry about kids with her. She's perfect for a horse person who wants their child to love horses as well. She's safe, and sound.

She's got the PERFECT palomino color, no socks, white blaze... She DOES have three very small brown spots on her body because of being a POA cross. Her sire was a 15.3hh AQHA Palomino Stallion and Dam is a Registered POA Bay near leopard roan with spots mare standing 14.1hh.

Looking to sell her quick, I need to pay some bills and she was my little sister's but she doesn't want the horse anymore (Actually broke the horse's heart so she needs a new child to love...:( sad ) Make me an offer, not willing to trade though. Please call with questions. 53o-558-92oo- Kassandra.


Watch Shelly Training- Poa/quarter Horse: The Spin!
---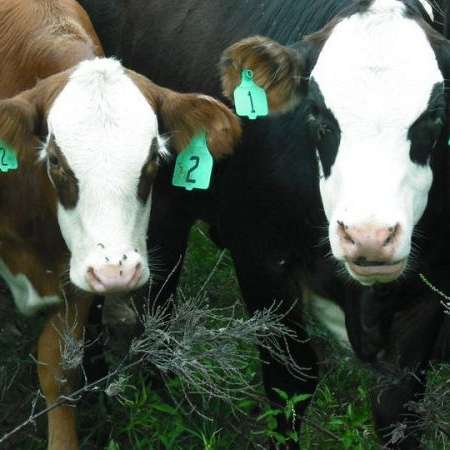 Jk Farming
We run about 60 head of beef cattle (registered and commercial) herefords and Texas Longhorns. Most of the horses we have for sale are rescued or for clients. We do not breed any longer. Please contact us for more information.