Additional Comments
Doc was born & raised in Indiana and just came East this past year. He is a stocky gorgeous boy that has done a great deal of trail riding. Doc did have some professional training on the rail at one point and, while extremely rusty, its still there! We have messed with him on the rail and with a little tweaking, we can get him loping & jogging quite slow. This gelding does have a true one-handed neckrein and does work nicely off of your legs. He is very smooth, comfortable, and easy to sit.... (read more) For a horse who has been sitting around and doing very little in the last year, Doc is an awfully good boy. He is quiet and a bit lazy under saddle (if he can break at the jog or lope, he will.....see video) He needs a rider who will use him so he can get back into the swing of things. This horse has no buck or nonsense - he is a kind boy.

SAFE & QUIET under saddle!!!!

Doc ties, cross ties, clips, is good with his feet, trailers, tacks quietly, works well on the longeline, and has no vices. He is currently barefoot and does just fine that way. He is EXTREMELY respectful of electric fence - if the rest of your herd should decide to leave and tour the neighborhood, rest assured that Doc will still be in the pasture.....if he doesn't have a lead on, he isn't going through where a fence is/was whether or not there is a gate. No lead rope = no crossing the fence line!

Doc's ideal home(s): This horse would be best suited to the serious trail rider that is going to use him. That's what he has done and that's what he should continue to do. While we do think he is ultimately quiet enough for most advanced beginners to ride, because Doc has sat for a bit, we recommend he go to a home with at least one intermediate or better rider involved in his care/riding. If ridden/handled exclusively by a beginner rider, we suspect that Doc could easily go from breaking at the jog & lope to never jogging or loping! He is quite happy walking and will happily take advantage of a rider who can't make him go by ONLY walking! This horse is VERY SAFE! The worst thing he will do with a truly green beginner is stop and stand.

Home #2 would be a teenage 4H or open show home looking to polish up a fun weekend show horse without any junior horse headaches. Doc is very pretty on the rail and has lots of potential. He has a smooth and easy way of going. He does need work picking up his right lead in the ring under saddle. He'll pick it up on the longeline every time but we really really REALLY have to work to get the right lead under saddle. This is likely due to not being asked as, in the grand scheme of things, most of the time when people trail ride they don't care which lead the horse takes and both horses and people have a dominant side. He's a cute enough mover that he's worth messing with!
Shipping Notes
Delivery is available
---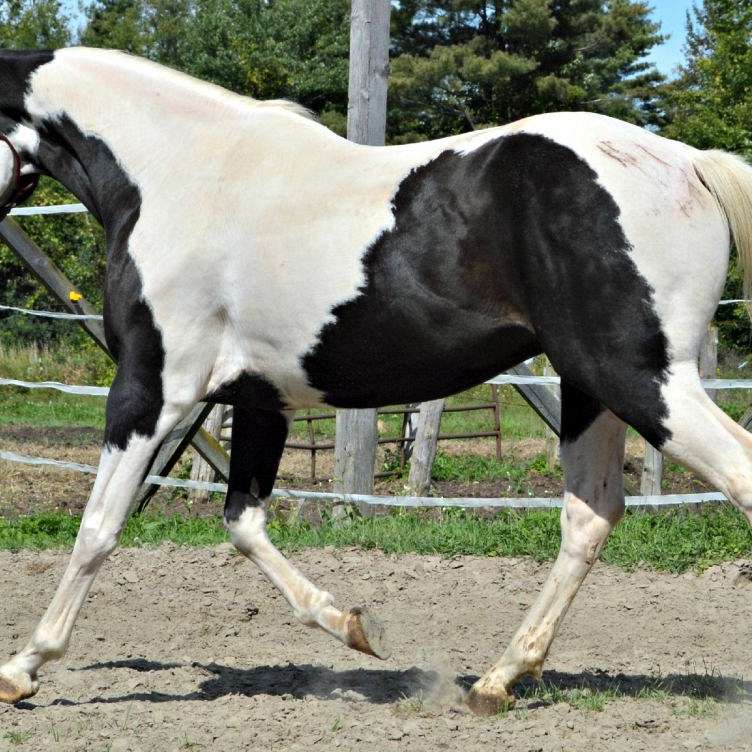 Red K Stable
Equine sales. Be sure to visit our website!