Additional Comments
Ariel is just a little beauty and nicely put together! I was very fortunate to have a nice conversation with the gal who brought this beauty to the sale. Her boyfriend raised Ariel. She told me that while she hasn't had a lot done with her, she is very friendly and she does lead along quite nicely. Her dam was a solid bay Appaloosa and her sire was a very large leopard. Ariel has got some seriously lengthy canon bones so I do think she is going to be leggy!!... (read more)

This filly is a super cute mover, even as a weanling! She is well-conformed with a typey little head and all the eye appeal a person could ask for! She is a BAY leopard which means as she matures, you will be able to distinctly make out her black lower leg spots. Her spots will grow in diameter as she grows so she will sport those BIG beautiful spots as an adult. (Coats that are black-based have larger diameter spots - fun Appaloosa fact!!!)

Ariel jumped onto our trailer like a little pro and was as quiet as could be all the way home. She has been very good to handle and, while a little unsure, was very good when I clipped her "owl tufts" from her ears. She is a bit weedy at the moment which is not uncommon at this age. She has been dewormed with Ivermectin and I would recommend using Panacur in a couple of weeks also.

This filly is offered for sale as a gorgeous little prospect! She has a fresh negative coggins,
Flu/Rhino/EEE/WEE/Tetanus, and deworming.
Shipping Notes
Delivery is available
---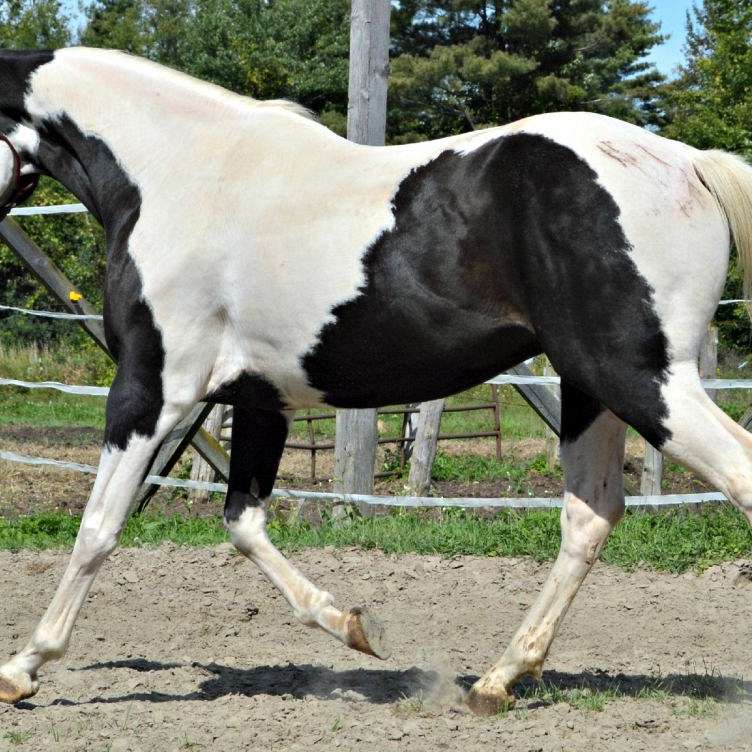 Red K Stable
Equine sales. Be sure to visit our website!