Additional Comments
Grey Stud Colt Dashing Blue Fame

(Dashing Move Fame X Royal Blue Velvet)
DOB April, 3rd, 2012

PESI, 5 State Breeders, BRN4D, Wyo All Breeds Races, Triple Crown 100, MBNA Challanged. This colt is going to be a great prospect for heading, barrel racing, racing, and anything else that requires him to have speed, halter broke, learning to stand tied, loads in the trailer, can pick all 4 feet up, and has been trimed.
His Sire is a finished and $$ earning barrel racing, pole, and race horse.... (read more) He is also finished in Heading and Heeling. Also not to mention he is a son of Dash Ta Fame out of a AAA Futuity Winning Dam Moto Move.
His Dam Royal Blue Velvet has a SI 85, and earnings of $1483.00 and is a Race ROM and Race $$ Producer. OH and is a daughter of the great Royal Quick Dash, who earned over 1 Million on the track and has produced offspring earnings of over $19 Million. Priced at $3500.00. Weaned and ready to go. Payments accepted.
---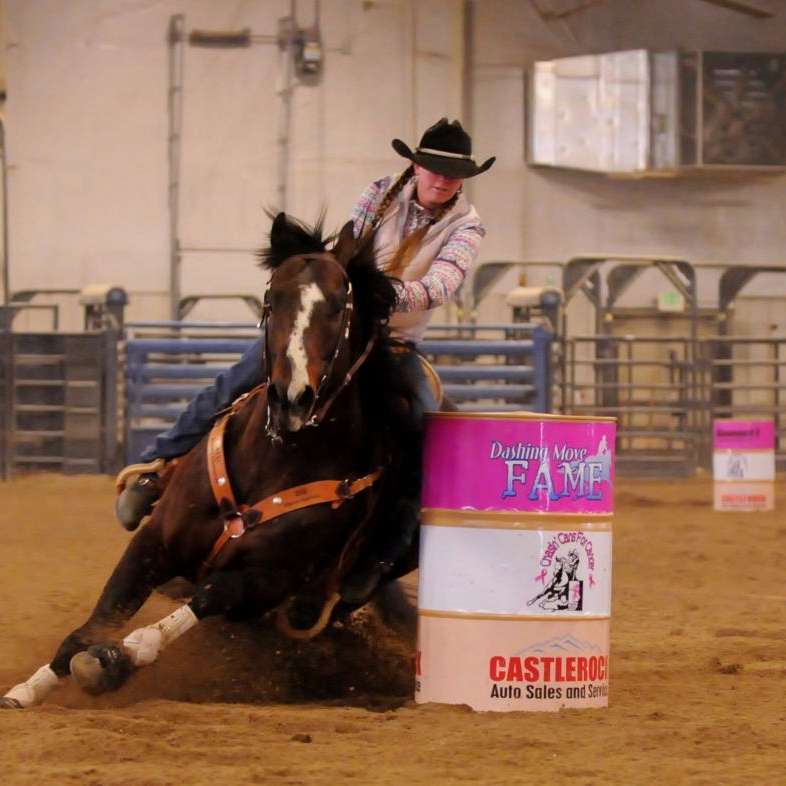 7 Lazy K Quarter Horses
Standing DASHING MOVE FAME a 1D Finished Barrel Horse who has won $$ in Barrels, Poles, and on the Track, OH AND A SON OF DASH TA FAME. DASHING MOVE FAME is out of a AAA Futurity winning Dam MOTO MOVE. We have a great selection of horses for sale at all times, With top bloodlines, of ROYAL QUICK DASH, DASH TA FAME, CHICKS A BLAZEN, MR EYE OPENER, AND MUCH MUCH MORE.