Additional Comments
Max is stunning. He is a real eye catcher. A picture perfect BAY Roan with black points. He is extensively trained in Western Pleasure, Showmanship, horsemanship, and halter. He can also move out for the english classes too. Max is also a great trail horse. He will head out alone and stay sensible too. He would make a great versatility trail horse, as he does the obstacles. Max backs, sidepasses, pivots,neckreins, moves well off leg, etc. He is a quiet guy with a willing attitude, and not a mean bone in his big stout body!... (read more) He is not spooky or freaky. He doesnt overeact. He is a smart, calm, even tempered horse. He is a stout built horse with excellent bone, conformation, and feet. He is a grandson of Zippos Mr Goodbar. Max was trained at the University of Findlay. Lots of possibilities with this fancy gelding. He is kind and intelligent, and loves to be worked and loved on. He is NOT a horse that hates his job.. he LOVES it. He loves to work for you and will give you everything. He is very forgiving of a rider's mistakes, and doesnt get upset if you mis-cue him. He will help you learn. He is a gorgeous mover with true gaits. Not a four-beater or trashy loper or jogger... This guy will get you noticed and will win.. and when he's not in the show pen, he'll be your best friend at home. Please excuse the video.. it doesnt do him any justice.. working on getting someone to help me make a better one. My camera kept shutting off and only recorded a few strides at a time.. I did get a video of my friend riding him, who has NO experience riding pleasure horses, and is just cantering him around..
---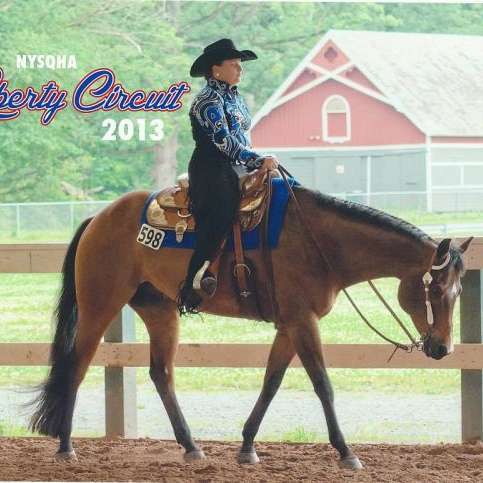 Charlotte Creek Stables
Specializing in quality horses for pleasure or show suitable for begginner riders and familys. if you're interested in one of our trail horses come and try them out on our trails! offering lessons too!