Additional Comments
This really has to be one of the coolest horses we have ever had the pleasure of owning! Emily is in no hurry to part with him as she is quite in love! Fritz bears the Sachsen Registry brand on his left flank. Fritz is broke to both ride and drive and the difference in him in harness and under saddle is quite remarkable! He literally becomes a different horse depending on the job!

Under saddle, Fritz is a literal babysitter. He is in no way, shape, or form an ambitious riding mount!... (read more) You can safely line up the little ones on his back (English tack, western tack, bareback....it does not matter) Fritz isn't going anywhere with anyone. No spook, no hurry, no nonsense. If his rider uses a bit of leg (or a crop for the little ones whose legs don't quite reach) Fritz has a beautiful trot and is lovely whether you are the one sitting on him or the one watching! Fritz has packed children on his back literally everywhere for years and it shows. He would be a FANTASTIC walk/trot lesson horse. Why walk trot? Well, Fritz is also broke to drive and, true to driving horse form, very reluctant to canter. Yes it can be done. No the average lesson child will not have the leg strength to get him there!

While we (and many of our customers) had hoped that he would fill the role of jumper, that is not quite what Fritz was cut out for! He goes through jumps rather than over them (see the end of his video)!

In harness, Fritz truly comes alive and you would be hard pressed to recognize him as the same horse. He KNOWS how fancy he looks and he very proudly shows it all off in cart. This is a fancy fancy guy that is gorgeous to watch. Fritz is a beautiful natural mover but is not hard on the lines. He is traffic safe and water hazard safe! Easy to harness, easy to hitch, REALLY FUN to drive!

On the ground, you could not possibly ask for a sweeter horse. Fritz is a gentle giant. He follows people in the pasture and will stand all day for attention. He is an ANGEL in the cross ties no matter what you are doing - farrier, vet, grooming, tacking - he doesn't move. Fritz is sound and sane with no vices of any kind. His stall manners are excellent and he trailers like a dream.

Be sure to visit our website for many more photos of Fritz in harness and under saddle!
Shipping Notes
Delivery is available
---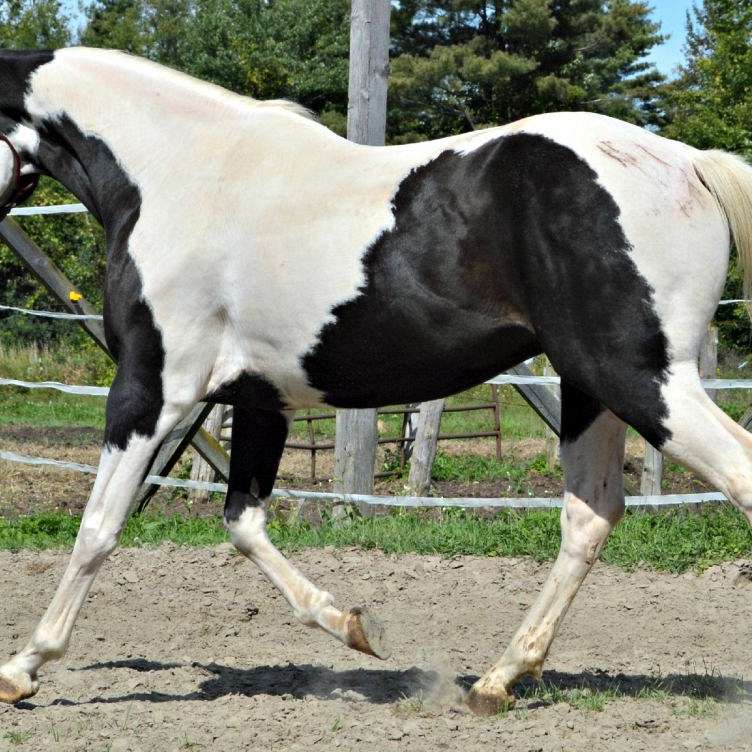 Red K Stable
Equine sales. Be sure to visit our website!