Additional Comments
Youth Mount All The Way Around!!! We wish every one of our horses had a disposition like Tuff! What a good boy he is! If you are on the hunt for a SAFE, SANE, and TALENTED mount for your child or your lesson program, check this gorgeous boy out! The only thing not very "youth" or "4H" about this guy is his registered name....not so sure you want that coming over the speaker! :)

Tuff is a big bodied 15.1hh and, while we think this guy was meant to be a youth horse, he is certainly stocky enough to make an awesome hubby horse too!... (read more) There isn't much to fault on Tuff. You don't need to "catch" him in the pasture because he's stuck to you like glue the minute you are out there. He loves people and will lap up all of the attention you will give him. He is excellent in a herd situation and doesn't pick fights. He is a very laid back boy. Tuff's ground manners are superb all the way around. Ties, cross ties, tacks up quietly, sprays, great with his feet, trailers quietly, etc. NO VICES of any kind. Under saddle, Tuff is rock solid with no spook and no nonsense. He has most recently been the trail mount of a 14 year old and he has LOTS of trail miles. Tuff goes out alone or in a group. In the ring, this boy just hangs his head and goes along the rail.....broke, broke, BROKE! Watch his video - his head set is natural and that's where he puts it - no forks, no draws, just let him go. While Tuff looks like a western horse at first glance, when it comes to the show ring, we like this boy English. He trots HUGE and that's what he is meant to do. He also has a soft balanced lope/canter and an excellent set of brakes. As a show mount, we would recommend Tuff for the rider who rides predominantly English and likes to toss in some western classes. He has a solid neckrein and he can jog slow.....having said that, sitting his jog is not for the faint of heart....it is not that smooth natural jog and you will feel every stride of it.

This is a very safe, very broke, very sound, and very lovable horse that is awfully easy on the eyes. He is suitable for beginners and fun for the more advanced.
Watch Tuff Apha/ PTHA Gelding For Sale!
Shipping Notes
Delivery is available
---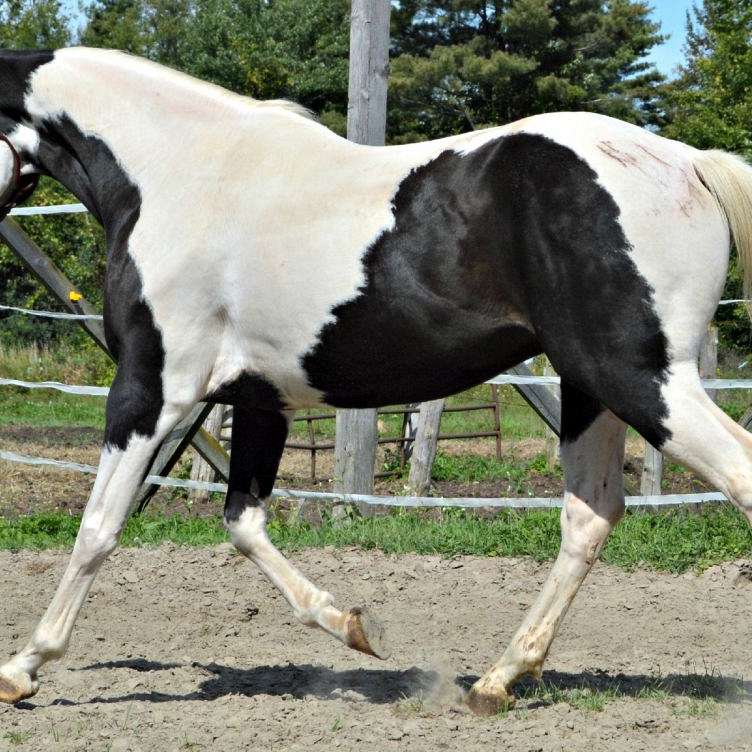 Red K Stable
Equine sales. Be sure to visit our website!