Additional Comments
If you are in the market for a KID PONY with the ability to make ALL your LITTLE ONES HORSE RELATED DREAMS COME TRUE .... SAFELY then without a doubt POSH "IS" THE RIGHT HORSE 4 U!!!! In no time you will have the competition giving up whenever you pull up with this eyecatching BLACK AND WHITE OVERO Gelding!! His capabilities are overwhelming and the possibilities are endless!
P-O-S-H meaning "Smart and Fashionable" describes this CLASSY Black & White Welsh Paint Pony to a "T"!!!... (read more) Eyecatching Color, Blue Eyes and super nice build!! This little Gelding will grab their attention with his good looks and eye grabbing COLOR, then keeps their attention when you see him with a little one on his back! Smooth mover with a nice headset and excellent controled handle. He has spent time with a couple of professional trainers....neck reins, picks up leads, stops easy and backs with no problem. He has had some trick riding done off him (check out the videos on youtube...go to youtube, type findhorse4u in the search box and search through my channels for video clips with POSH in the title!!), was started slow on the barrel and pole pattern (finishing him will be a breeze!), has been breakaway roped off of and used to goat ty some, and would be a for sure WINNER on the rail in a Western Pleasure Class!!! Judged and Speed Events all on one horse who is under the legal pony height....what more could you want??? Any age and Any Experience Level Rider and he is just 8 years old!!! Stout enough for an adult to ride but a sure enough KID PONY that adores children. THIS IS ONE PRICELESS PONY AND A ONCE IN A LIFETIME FIND!! For sure not one that you need to chance having to compete against!! I've seen him with a 5 year old beginner on his back and he did great! Great choice for anyone looking for a pony for their child to grow up with. Horse Shows, Playdays, Rodeo, 4H, Youth competitions, Trail Riding, Riding Lessons, Hunter/Jumper .... anything your child dreams of doing horseback this pony is perfect for AND he also has what it takes to WIN! POSH is 100% sound with no past or present health or soundness issues (he IS butterball fat and could stand to loose a few pounds!) and will sell with current coggins papers and health papers will be provided to out of state buyers at no additional charge. NO TRADES on this one!!! Also pretty certain he is eligiable for registration with the American Paint Pony Registry. We are pretty FIRM on his price of $3750 but are willing to take some off to help with the cost of fuel or shipping costs. I have access to a transporter who delivers horses for a living and she is outstanding when dealing with ponies so shipping is available at buyers expense. Call or email for shipping quote! You can reach me anytime at 903-667-4791 or 903-204-0767 for additional information, picture requests or questions.

Shipping Notes
Shipping available at buyers expense! Call or email for shipping quote!
---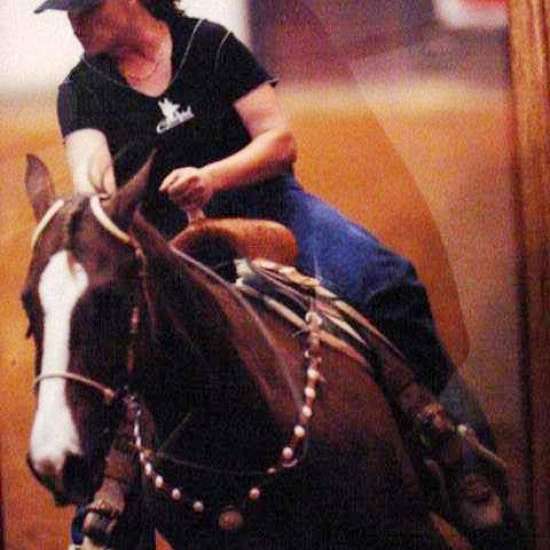 The Right Horse 4 U
I locate, buy, trade and sell a variety of Horses, Ponies, and Miniatures specializing in those that are Kid/Beginner SAFE and capable of making all of you or your little ones Horse Related Dreams Come True! I SELL HORSES "NOT" STORIES!!! I always have several to choose from. Call me anytime at 903-717-1823. Be sure and leave me a message with a number where you can be reached so I can call you back if I don't answer....... (read more) I WANT TO HELP YOU FIND EXACTLY WHAT YOU ARE LOOKING FOR!!! If I don't have the right horse 4 u, chances are I CAN FIND IT!! Located 2 1/2 hours East of Dallas off Interstate 30 in Omaha, Texas 75571 and available anytime!