Additional Comments
Sweepstakes Nominated, "Avalon" (as we call him) is bred to be a reiner, being sired by one of the breeds top reiners of all time, Abidon. Abidon is a Muscat son out of Padrona by Padron. he is a stunningly beautiful horse and Avalon is unmistakeably his son. Avalon's dam is a pure Polish mare sired by Gondolier who is noted for siring strong performance horses. Avalon has completed a year of reining training at one of the finest reining facilities in the North East- Stony Ford Ranch.... (read more) We have not yet shown him because we have just run out of resources and this is the reason we are selling him. This young stallion is amazingly talented and has the strong pedigree behind him to produce athletic typey offspring that will excel in the Sporthorse world. Avalon has excellent conformation, dense bone, fantastic feet and is particulary well muscled for an Arabian. However there is no mistaking him for an Arabian, he has huge eyes on a beautiful typey head that attaches to a long well shaped neck with plenty of "hinge". He is a very smooth mover and he is an extremely responsive intelligent animal. And for some added "icying" he has an incredible amount of hair- his mane is thick and long and his forelock covers his face down to his nostrils. Definitely not a halter type for the modern world but if you are looking for a strong versatile Arabian that has the type, athletic ability, willing disposition and trainability of the Arabians of "yesteryear", this is the horse you should consider for your mare. He is truly what a true desert war horse was designed to be- lionhearted, loyal, intelligent, and beautiful to behold. He is priced according to the current economy not his value. We have invested three times what we are asking for him because we realize we will not be able to recoup our monies, however if he remains a stallion we would like to retain 15 lifetime breedings.**WE CAN NOW ACCEPT PAYPAL AND CREDIT CARDS!*** Visit website for details.

Watch For Sale- Purebred Abidon Son! Professionally Trained in Reining
Shipping Notes
Current coggins and rabies. Might be able to help with transport within 100 mile radius.
---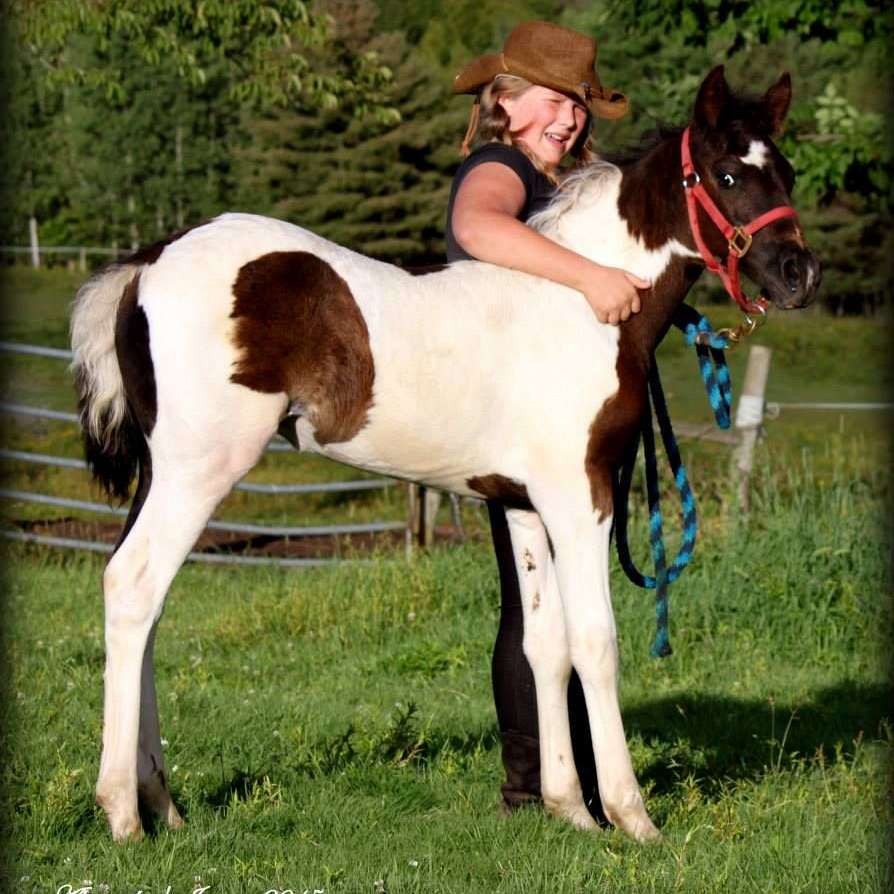 Foxwillow Farm
Breeding Quality Missouri Foxtrotters with Family Ownership In Mind! We are the home of the ONLY Missouri Foxtrotter stallions standing at stud in New York! Home of the well known Cotton Eyed Joe Y and the stunning Mr. Renegade's Go Boy! If you like a smooth ride with color and a great disposition check out our Foxtrotters! Visit our website for more information on Mr. Renegade's Go Boy who is standing at Public Stud and to see what we have for sale.... (read more) Renegade is homozygous for the black AND Tobiano genes making his foals also eligible for registration with the Spotted Saddle Horse and Pinto Associations. Weanlings for sale every summer and fall, mature horses available from time to time. Visit our website for more information.