Additional Comments

Rusty Bar Smoker...a.k.a. "Cammie" is a 16 yr old Reg. Paint mare. She is by Versary Bar Casey (Bay Overo) out of Sheza Rusty Smoker (QH). She stands 14.2 hands. She has been well trained, and has an extremely calm, quiet nature, easy going nature. This mare would be an OUTSTANDING 4H horse! After not being ridden for 5 yrs, her owner saddled her up and rode her through corn, ditches, and on the road to our place, and she did great! Cammie has great conformation with straight strong legs and good feet and a big chest.... (read more) She is sound and steady! This mare is strong enough for big men to ride (or the ladies) but gentle enough to have this little 5 yr old boy ride her like a real future horseman! (one pic shows him backing her up) She is used to farm equipment,sheep, donkeys,cattle, etc... She will cross water without question, and stays calm when around nervous horses. Cammie neck reins, and will come off of leg pressure nicely. She stands tied quietly, is good with her feet and trailer loads like a dream. She is easy to catch, as well as saddle and bridle. She gets along well with other horses. She is for sale as she just doesnt get used more than once or twice a year, and she should be appreciated for her great nature and safety.

email for more photos. snowy at venturecomm dot net or the website listed.
*note*
Safety and obedience are this mares high points!
That is as close to having seatbelts and airbags as you can get with a horse!
We have ridden her the last 2 nights, and this mare has been nothing but sweet.
I was "playing" to see just what she knows (she belongs to a friend) and was delighted to find her very responsive and VERY well trained and solid.
She was previously owned by the father of a local trainer, so cattle work was almost certainly in her training, as that family does a lot of roping.
Road riding...traffic didnt bother her at all, not even when my son pulled up in a dump truck and visited with us during our ride.
She moves easily into all gaits, and comes right down when asked. She also works well in a snaffle or curb bit....saddled or bareback.
She is absolutely sound and healthy!
Absolutely NO buck or rear!
This girl is just flat NICE.
She is easy to be around, and I would NEVER market any animal as child safe if there was ever the slightest hint of any aggressive or dangerous behavior. This horse is CALM, QUIET, and SAFE!!!

---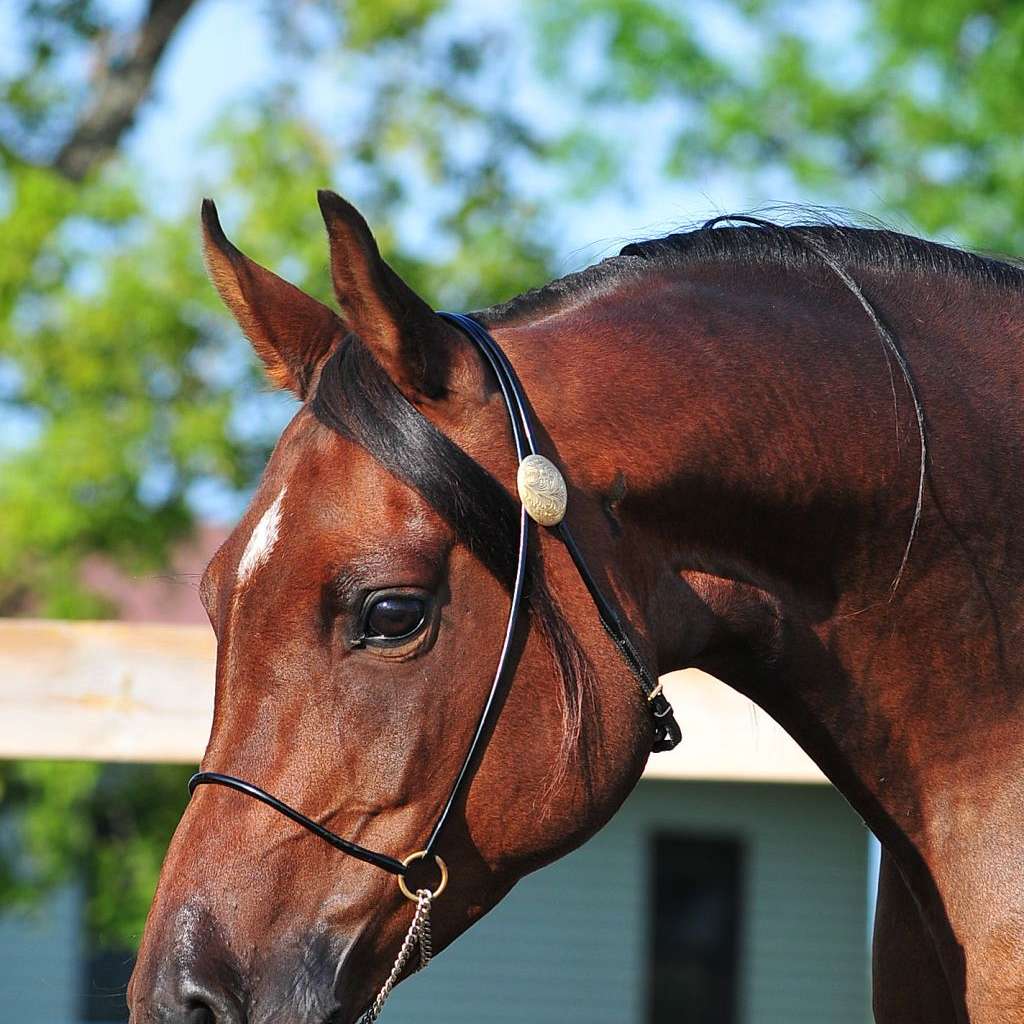 Summers Pleasure Horses
Sitting on nearly 30 acres of picturesque North East South Dakota.